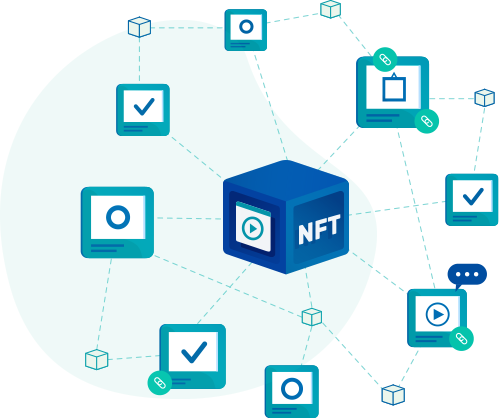 Our Inventory For NFT Development Company
Non-Fungible Tokens (NFTs) are digital certificates of ownership for every particular digital asset. The NFT concept is built upon the standard set by ERC-721. It is a smart contract with functionalities similar to those of Ethereum. GIFs, JPGs, and videos are all forms of NFTs.
Webcom Systems provides a variety of tools for you to create NFTs in a whole lot of different forms. They also offer tools for creating platforms and marketing them. Our company is a one-stop shop where your ideas come to life and are fully realized at one point without any gaps. Our wide range of service offerings includes designing smart contracts, audit services, developing decentralized applications (dApp), building a smart economy on the blockchain, etc. Our NFT development company is a leading business in the sphere of cryptocurrency. We are leaders in the field of developing state-of-the-art aNFT infrastructures and offer our services to businesses worldwide.
Our NFT Development Company Offers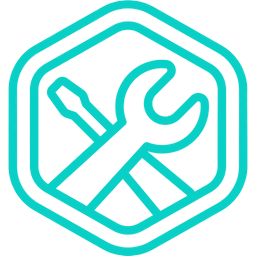 Utility-Based NFT marketplace
The future of the blockchain is bright. With the increasing use of cryptocurrencies, people have been looking for ways to invest in the blockchain without having to buy a cryptocurrency. The idea of utility-based NFTs has caught on and it is expected that this trend will continue to grow. The utility-based future is just around the corner.

NFT Multiverse Platform Development Company
NFTs are a bridge that connects the metaverse to the real world, allowing cryptocurrency to be used in any 3D space in real-time. In the future, NFTs will allow us to trade our assets without ever having to actually own them.

Play to Earn NFT games
Play to Earn NFT games are a type of online game that uses the blockchain to provide traders with an opportunity to earn rewards for playing games. Webcom Systems helps you to find the best nft games for your fun.

NFT art tokenization technology
NFT games are typically played on a decentralized platform.NFT game is an online game that uses the blockchain to give traders an opportunity to earn rewards for playing games. NFT art tokenization technology allows artists to make their works tradable in this way and take control of their creations, guaranteeing every artist that their work can be used as currency. Webcom systems helps you create the NFT art tokenization technology.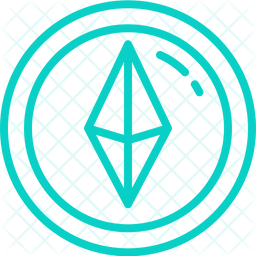 Fractionalized NFT
Fractionalized NFTs brings in the liberty of letting in even the small investors own the NFTs and make the decisions on when to sell or buy in the market. Webcom Systems helps you with the complexities of fractionalized NFTs, cryptocurrency, trading, and ICOs.

NFT Marketplace
An easy-to-use trading interface that allows you to trade your NFTs anywhere. No need for registration, or a wallet. A key feature of the NFT Marketplace is that it will not create accounts and require login information on behalf of the buyer/seller in order to conduct transactions with one another. Instead, it will display a unique address code that must accompany each transaction made between buyers and sellers, allowing them to exchange data at their own discretion. webcom Systems helps you buy and sell virtual assets using with No Registration Required.

NFT for physical assets
Physical NFTs are tokens that combine the digital and physical worlds. They can be used to prove ownership over real-world assets, such as artists' creations, fashion goods, property deeds, and more. Webcom Systems helps you create and issue your own physical assets on the blockchain.

NFT for games
Games are a natural fit for NFTs. They provide a unique way to play and design games that can be used, transferred, and even auctioned off in their entirety. Webcom Systems help you by providing the APIs for building NFTs in your web or mobile app.

NFT for the fashion industry
NFTs are a new way to design and create items. The fashion industry has always been a leader in innovation with the latest trends and crazes. Webcom Systems helps you to use NFTs to allow customers to mix, match and make their own unique designs that they can use repeatedly.

NFT for education
NFTs are now being used in educational settings because of their ability to convey complex ideas by conveying them through interactive experiences instead of relying on text (which is often seen as static). Webcom Systems helps you provide an interactive and engaging experience for your students.
NFT for the real estate industry
Virtual properties exist in a virtual world Similar to real-life properties, they can be bought with cryptocurrency They can also be obtained by purchasing associated NFTs. NFTs provide means of verifying the authenticity and ownership of virtual land that can be bought in a game or other metaverse platform. webcom Systems help you to understand how to integrate blockchain technology and virtual real estate.

NFT for the automotive industry
The automotive sector has recognized the potential of using NFT in the industry. The potential of NFT lies in its flexible and collaborative workflow. NFT is supposed to help auto manufacturers to build successful products quickly and efficiently with better feedback from customers. webcom Systems helps you to build seamless and interactive experiences, assemble a great portfolio of digital assets, and reduce the risks involved in getting started.

NFT for music industry
NFT for music is a new digital practice that the music industry is trying to mainstream. It has nothing to do with art or artists - it's all about user-generated content.NFT for music allows users to create, share, and monetize their own songs using open-source software and blockchain.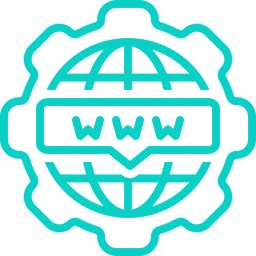 NFT domains and hosting
NFT domains are websites that store their data on blockchain technology, which is different from Web 2.0 sites. Anyone can claim to own the domain and change their information on it if they like. webcom Systems help you to create your NFT domain.

NFT lending platform
(Non-Fiat Token Lending Platform) is an alternative to traditional lending platforms for those who do not want to go through the hassles of traditional lending. This platform does not store any data about borrowers on its servers, which makes it a secure option for privacy-conscious investors.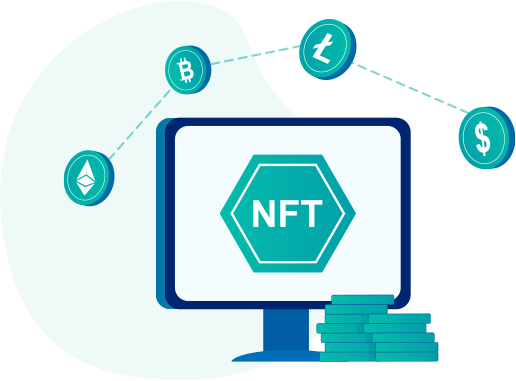 Decentralized Finance & Non-Fungible Tokens
Decentralized finance is transforming the way people do transactions in the world. With blockchain-based, decentralized money, the traditional role of intermediaries in finance is becoming obsolete. In the so-called Decentralized Autonomous Organizations (DAOs), which have emerged in recent years, these intermediaries are no longer needed and can be replaced. With this transformation, many communities have become self-sufficient and independent through the help of cryptocurrencies.
The advent of Nonfungible tokens has given us a glimpse of a decentralized finance future where you will not need to worry about the platform or service provider anymore as they will be able to provide their service to everyone. The introduction of Nonfungible tokens has allowed new possibilities and opened up doors for future innovations in the field of digital currency.
NFT Launch Pad Development
The NFT Launch Pad is an open-source, blockchain-based tool that helps generate a custom trading application. The developers can build different kinds of apps on the platform, either for cryptocurrency exchanges or other applications. We offer a decentralized and no-fee trading solution with a user-friendly interface.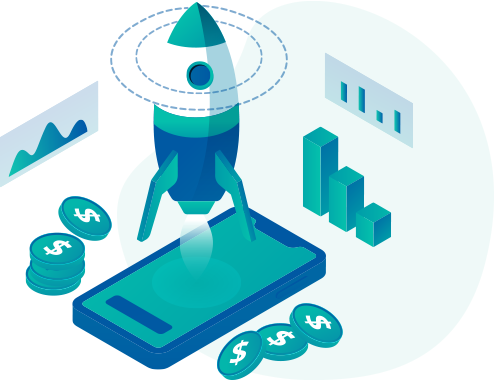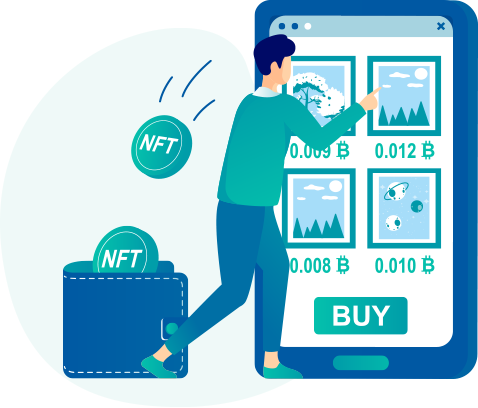 NFT E-commerce
The future of retail is that of a new way to shop. It's about the idea of digital ownership and owning goods in the abstract. NFT E-commerce is a concept where brands use their digital assets to create, exchange and sell goods. They promote the idea of ownership by using tokenized assets, and specific rights over specific content or data. This means that NFTs can have an actual value beyond just being an asset for a company.
NFT E-commerce promises to be revolutionary for the future of online trading with its open market trading model and fairly distributed revenue streams. NFT Ecommerce offers security and privacy to customers through its decentralized nature, which improves trust and transparency in business relationships. For NFT platforms, developers store their data on the blockchain which is virtually impossible to hack or corrupt, making it a suitable tool for businesses that are looking to implement digital trust practices. We offer a safe, secure, and transparent digital trading platform for traders.
Webcom Systems NFT Platform Development Services
Build a solution that drives growth
No one can be perfect, that's why our team provides a development service that ensures your business reaches its full potential. We develop the best blockchain-based platform with a wide range of features, personalized to suit your specific need.
Whether you are a start-up looking to create a new cryptocurrency or an enterprise blockchain, Webcomystem is the perfect partner to help you launch your token. Our robust and reliable platform offers a full suite of features that includes the ability to integrate with your internal systems, create individualized coin wallet addresses for each member of your community, and security features that go beyond industry norms.
Webcomystem has established itself as a leader in security solutions. We understand that security is an issue that people don't often speak about but need to address. For this reason, we have designed our platform with a high level of security in mind. This means we have hardened everything from the ground up so you can rest assured that no one can steal or misuse your tokens or data within our system. Your security is our top priority!
We have a team of experts that are specialized in providing seamless solutions for niche markets. With all the knowledge and experience in their areas of expertise, we can be sure that our service will be tailored to fulfill your needs!
Our NFT Development Services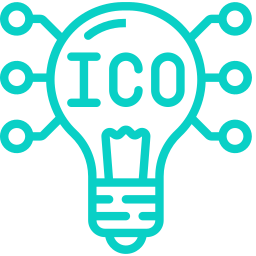 Develop Your Own ICO
NFT-based ICO development is an interesting partnership for both investors and companies as it offers a level of trust that is not available in a centralized system. We offer a unique way for companies to raise money through the use of established cryptocurrencies.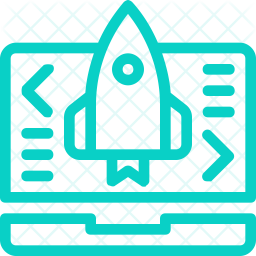 Launch Your ICO In Minutes
We have an opportunity to raise funds quickly for your next ICO project. You can launch a crowdsale within seconds which is transparent, decentralized, and trustworthy. All you need to do is select the token you want to distribute as well as the platform people will use to buy it!

NFT Governance Tokens and the Future of ICO
NGO tokens will be having a comeback on our platform! With our new governance token system, we can now give power back to the people by enabling them to create organizations for every social cause or industry.

Implementation of NFT Development & ICO Marketplaces
We create the first decentralized exchange for NFTs so you can trade your favorite items on-chain or exchange them with other users. - Encryption tools to store & transfer your personal items online.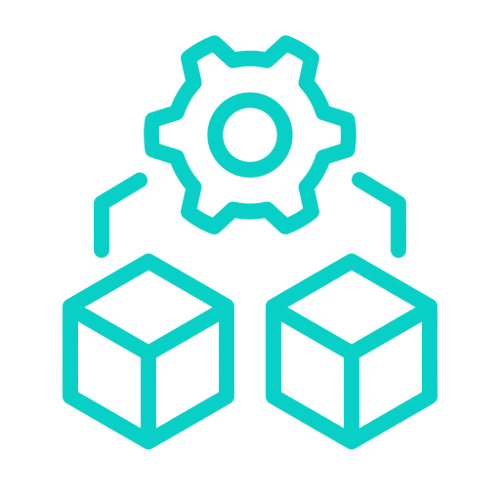 Instant NFT Customization
No need to wait when creating your NFTs with our instant customization tool, built into our platform. With this tool, you can start creating custom NFTs within seconds. You'll never need to wait hours or even minutes! Everyone's got their own style, so why not make yours? Create a custom NFT in seconds by choosing an existing design or uploading one of your own. Add a custom message or image, customize the weight and color, and share it with the world!
Do you have any idea in your mind?
We will convert your idea into reality.
Let's get connected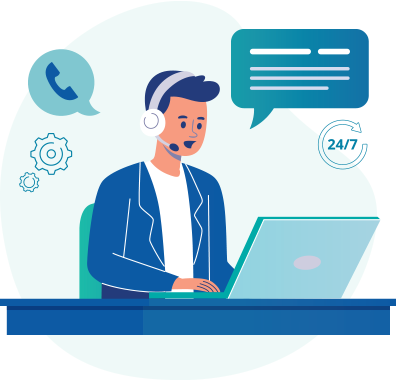 How We Can Help You?
Developing NFTs is a time-consuming process, but with us, it's quick and simple. With our platform, you can build your own NFT on the blockchain in minutes. It's your game, your rules, your tokens. Create your own NFT on the blockchain with our platform. We can help you with the process, but it's up to you to decide what you want your game or NFT to be. No coding skills are required, just drag and drop. You can make your own NFT with our platform, but if you have any coding skills, we offer a simple drag-and-drop feature that allows your game creators and blockchain developers to build their own games on top of our platform in minutes.
Our framework is easy to use, but if you have any game development skills and want to build your own games outside of our platform, we offer a lot of flexibility that allows you to manage all aspects of your game. You can even choose which types of tokens you would like in your NFT or which blockchain it should be hosted on. Contact us if you have any questions about our development and our services.
Why Choose Us?
The power of blockchain will change the way you work, conduct business and make decisions. And at Webcom systems we've been there to help you master this new technology.
Webcom Systems is a leading developer of blockchain apps and NFTs. With an experienced team of developers and business experts, we are well-positioned to be your trusted blockchain partner. Webcom Systems has designed and developed numerous blockchain applications for asset management, online gaming, healthcare, and data storage. If you are looking for a company to help you develop your own blockchain project, we have the solution. Our team of experienced and professional blockchain developers is available to answer any questions you may have.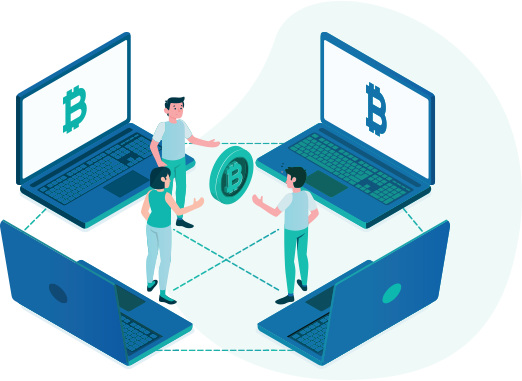 Frequently Asked Questions(FAQs)
What is a Non-Fungible Token?
With the advent of blockchain innovation, many new digital currencies have popped up. Some of these non-fungible tokens are used for digital assets like eCommerce items and online content. Non-fungible tokens are also widely used in video games to generate in-game assets that have unique properties that cannot be copied and thus have value.
What is an NFT and How Does it Work?
NFT is an acronym for non-fungible tokens. In the world of crypto, NFTs are used to represent unique assets in games and collectibles. An example of an NFT would be a piece of artwork on a blockchain where the ownership of the artwork is shared between the buyer and artist when sold on the blockchain.
What Are The Services to Look For When Choosing an NFT Development Company?
An NFT development company offers a wide variety of services to help the process. They offer services like cryptocurrency development, smart contracts, software development, and more.
NFT Developer Pricing: How Much Do They Charge?
There are many ways to go about pricing NFT developers. Some people want a cost-per-word, while others want a cost-per-hour or cost-per-delivered feature. It also depends on how the content is being developed as well as the type of NFTs that are going to be created.
The Steps Involved in an NFT Development Process
NFT development is an integral part of the cryptocurrency ecosystem. It involves four steps – mining, initial coin offering (ICO), token trading, and development. An initial coin offering is when a developer creates a new cryptocurrency to raise funds for further project developments and other factors. This process can be done for ico's any application field like real estate, healthcare, government, finance, etc.
NFT Development Services You Provide?
As the world continues to advance, new technologies are revolutionizing the way businesses work. As a professional, NFT development company, we can help you with these NFT development services: One-time development, Continuous development, Ongoing application maintenance, and NFT development.
Primary Differentiators Between Fungible & Non-Fungible Tokens
Non-Fungible tokens are unique and valuable in their own right. They are not like fungible tokens where the value of one token is the same as another. For example, you can use a non-fungible token to purchase a game-specific virtual item from a game developer or publisher.
What is the cost of creating an NFT?
With an NFT, you can design your own token and pay someone to write it for you. However, there are many aspects of the process that come with a price tag. For example, the size of the token is determined by the complexity of its design, and the gas fee is what you pay for every transaction on your NFT.
How to invest in NFTs?
Investing in NFTs will connect you to the blockchain. You will be able to collaborate with other investors on a new and exciting project, invest in the future, and collect passive income from it.NFTs are not limited in function as non-fungible tokens can represent any asset such as real-world assets or digital assets such as domain names, stocks, bonds, or even an internet meme.
What Qualities Will Be Needed to Hire a Successful NFT Developer?
In order to hire a successful NFT developer, it is necessary to think about what qualities are needed.NFT developers should be able to build and maintain an efficient architecture quickly. They should also have a good understanding of the blockchain ecosystem models and technologies like smart contracts, and cryptocurrency. We can help you with this by providing a wide range of NFT development services.
Why You Should Choose webcom Systems to Develop Your NFT?
We are a team of fully-qualified and experienced developers and designers, creators of cutting-edge NFT. Our experienced developers have deep knowledge in the field of cryptography and blockchain technologies, which makes them perfect for your project. We also have experts with experience in marketing, finance, design, software development & data management — so we can easily help you to find the best solution for your project.
Let's Build Something Amazing Together
We are a company that believes in oneness and creating something great every time. With our professionals, you can rely on acquiring the best for yourself and your business.
Loading Images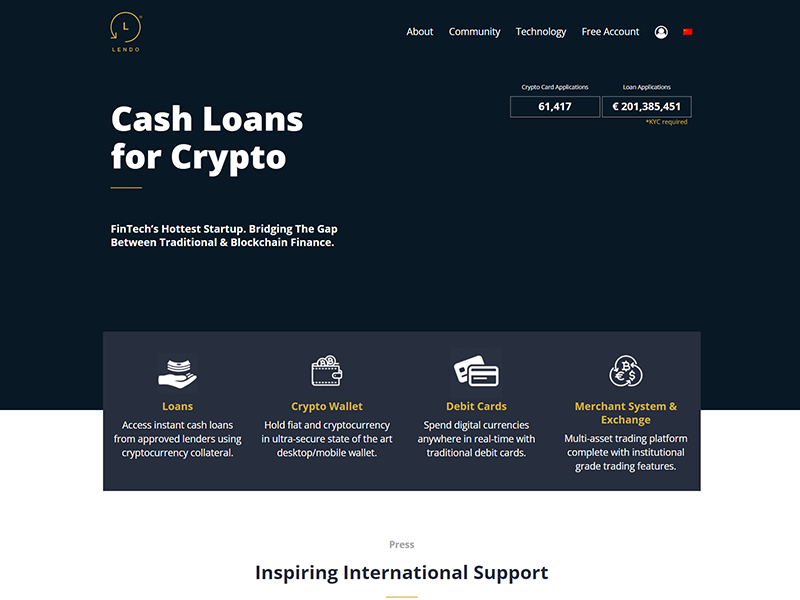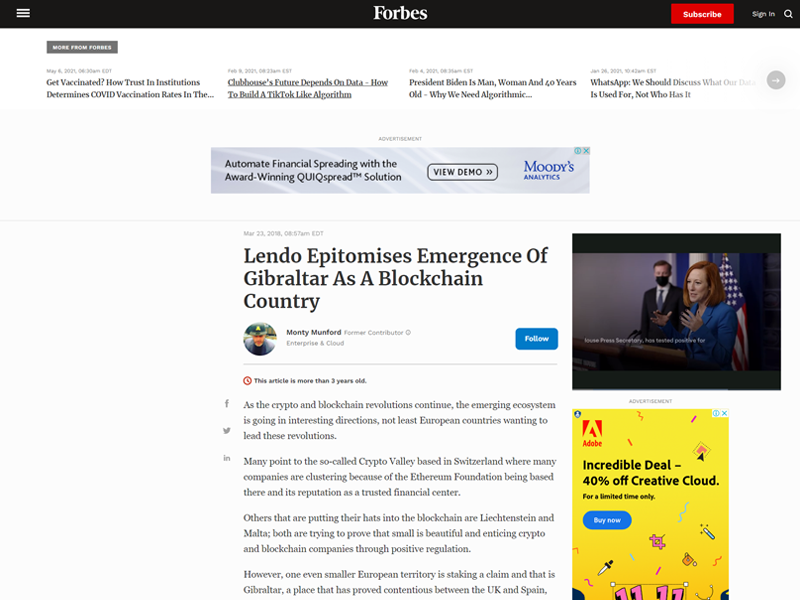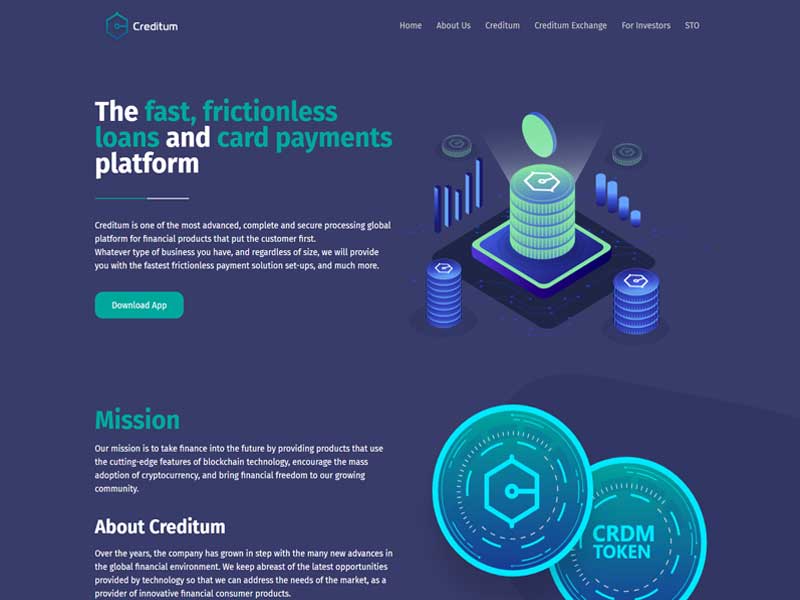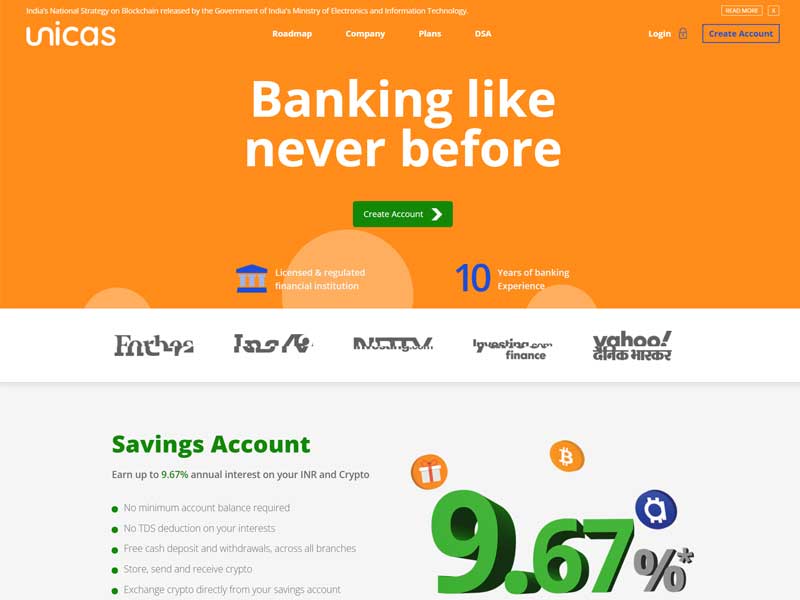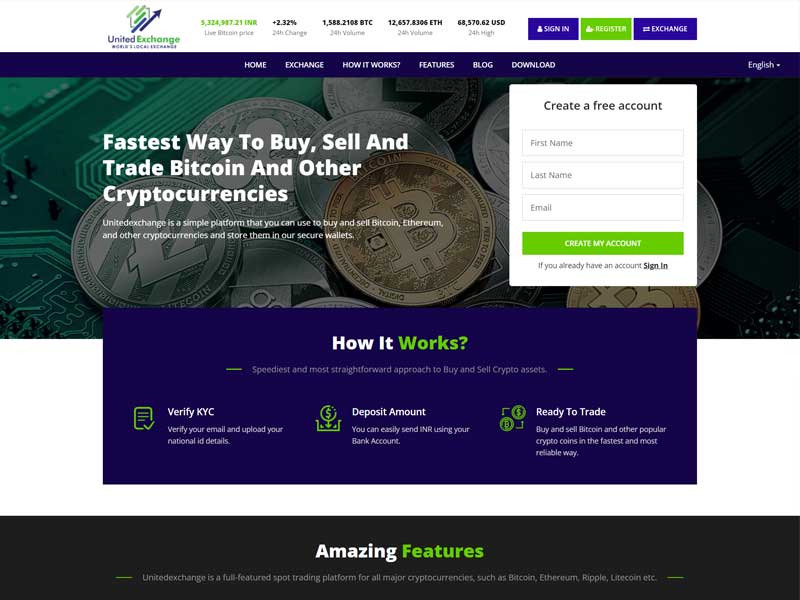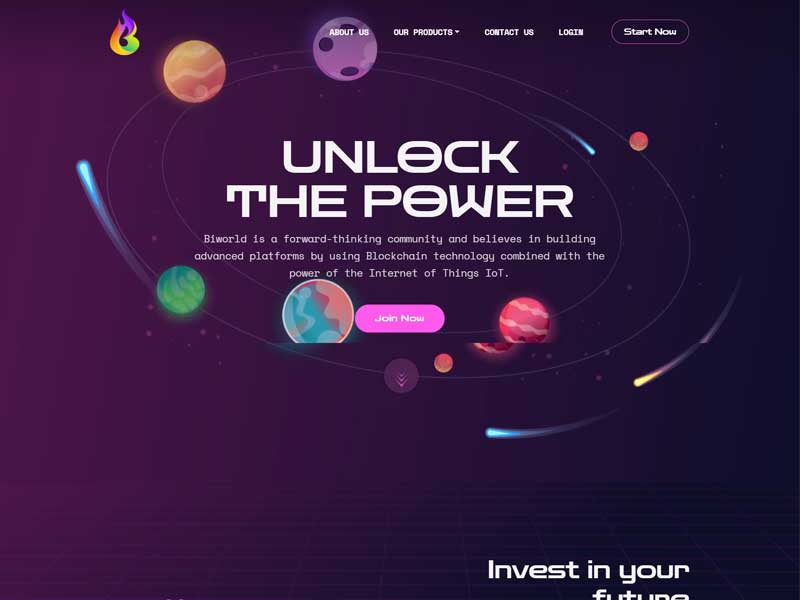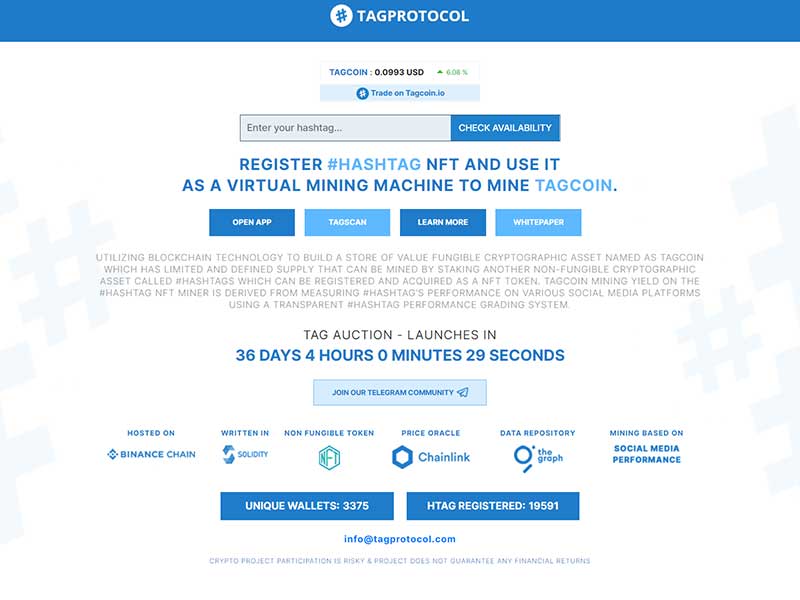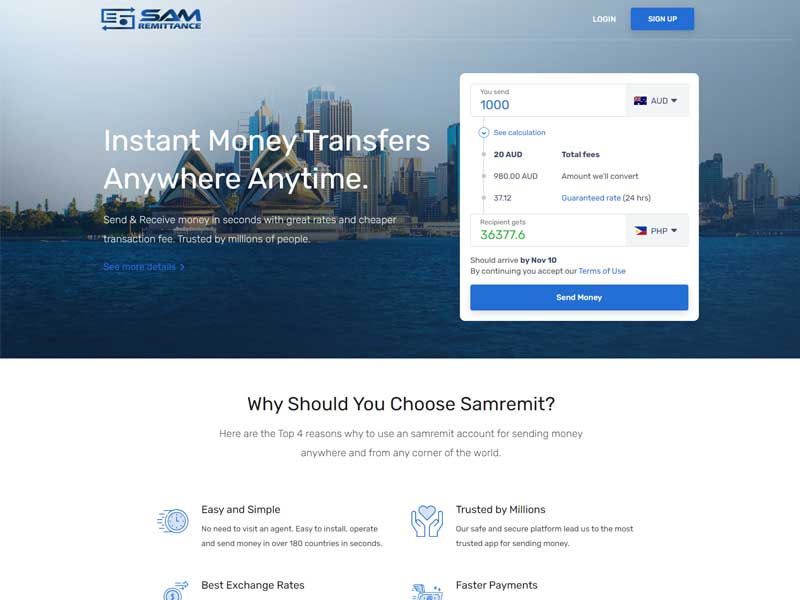 History is Boring! But numbers aren't!
Total Blockchain Experience