Our Blockchain Developer's Experience
TRON is a blockchain-based decentralized network system, which is similar to Ethereum, EOS, and others. Moreover, it is programmed with specific protocols, its own blockchain explorer, and a native cryptocurrency called Tronix. Moreover, it is built with specific intentions in mind, to develop peer-to-peer media networks across the world. Unlike the others, its aim is to provide services to the entertainment sector. Through this platform, users can share all their content easily and cheaply. Decentralized apps that run on the Tron Blockchain network are called TRON DApps.
Solidity language is a crucial component of the TRON smart contract network. TRON blockchain platforms allow users to easily and effectively trade cryptocurrencies. Webcom Systems is a TRON DApp Development Company and has earned a lot of experience, knowledge, and reputation around the world, by helping other companies launch their own TRON DApp platforms. There are various TRON DApps for various industries. We work closely with clients to develop the finest TRON DApp platforms, that you did not even imagine. We are committed to the journey to offer optimized entirely, and standard development procedures and complete all projects within a standard deadline.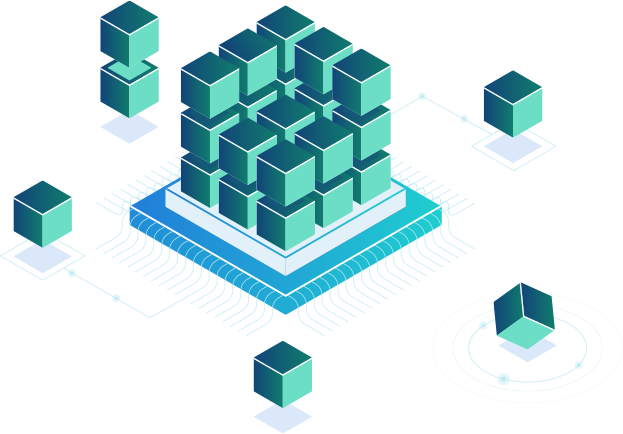 Our Extensive TRON DApp
Development Services

TRON DApp Development
We have highly experienced and skilled developers who can provide you with TRON DApp development services for various industries. The various industries include Healthcare, Fintech, Logistics, and many more. We help the client company understand the feasibility, technical components, and also develop a strong app that fits the customer's preferences. The main advantages that the client gets, are that of direct interaction to understand the process, distribution measures of various ICOs, and ways to expand the user base, with low customer acquisition cost.

TRC-10 Token Development
We have solid experience in launching various tokens like TRON in the blockchain network and that aids in launching the TRC-10 token for you. Our TRC-tokens are combined with smart contracts that are enabled with burnable, mintable, transferable, and upgradable features. Now content creators can directly share their content across the web with the help of the TRC-10 tokens. The key highlights of the same are optimized user network speed and faster uploads, to name a few. The host content can be shared on multiple content provider platforms.

TRC-20 Token Development
Our expert developers can offer you customizable and reliable TRC-20 token development solutions. Our TRC-20 tokens allow one to connect with smart contracts and are also compatible with ERC-20 tokens. Moreover, content owners of digital properties like IPs, individuals and groups can exchange digital assets with buyers, using our TRC-20 tokens. Our TRON developers will assist you in making micro-transactions as well. Use the tokens on native platforms, in a smart contract-based ecosystem. Additionally, you can also transfer tokens on any device.

TRON Wallet Development
We develop customizable wallets with our TRON DApp platforms that can support Tronix. We assist small start-ups and larger companies launch their own TRON wallets, which are completely safe and secure. By using TRON wallets, you can revive, send, exchange, and store TRX tokens on Android and iOS mobile platforms, desktops, laptops, and hardware, and on the web. We also assist you in storing data offline for greater security, and also help to avoid hacks. Moreover, we offer an easy interface for easy operations. Our TRON wallet is compatible with all kinds of cryptocurrencies.

EcosysteTRON Node Set-Up
We also provide support to various start-ups and companies to set up their customized nodes. We have solid experience in this, and understand how to install and run a node on the TRON network. Moreover, we also ensure tron node setup to function seamlessly on your platform.

API Integration
We can integrate a wide range of APIs into the TRON DApps applications for all our users, which are offered by the TRON network. The network enables smooth interactions within the blockchain component.

Smart Contracts Development
We develop and deploy smart contracts on the TRON networks, that are written in Solidity language which automatically verifies and executes its transactions. You can develop smart contracts on all platforms, irrespective of whether they are private or public network. It ensures enhanced security, stability, anti-attack capability, automated business operations, and also reduces development costs.

Decentralized Exchange Development
Our TRON blockchain experts will help you build reliable, and tron decentralized exchanges, based on the TRON network that will help you to buy, sell, and transfer cryptos safely as well as seamlessly. Now traders can trade TRC-10 and TRC-20 tokens directly from their respective wallets. Our team can provide smart contract powered and well-designed user interface, where you can trade safely and in a transparent manner.
Notable Features of Our TRON DApps
Our TRON DApp Development Process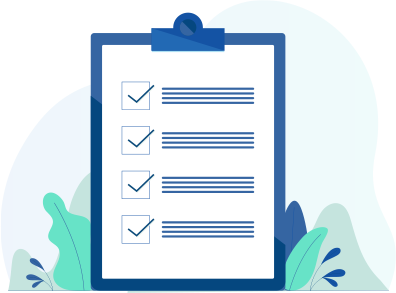 Requirement Gathering
Firstly, we analyze and understand your requirements for the DApp application systems.
Then we do a feasibility study for the same, pertaining to your processes and company needs, with smart contracts in mind.
Then we design the road map for your application.
Technical Structure
The technical structuring process starts from Smart Contract Definition Document.
Creating Data Flow Diagrams.
Design the full technical skeleton of the application for you.
Documentation of GDPR Compliance as per requirement.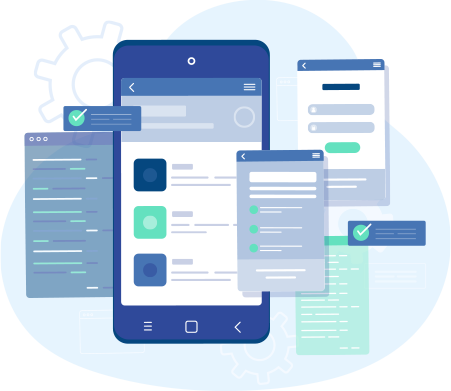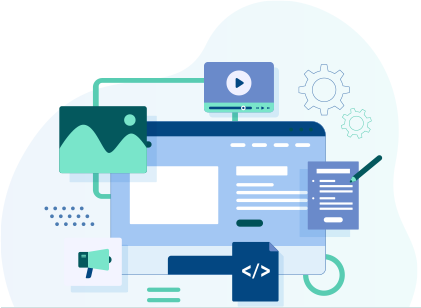 Development
The next step in the development of your TRON application, which will be amalgamated with cutting edge technology and features.
We also conduct alpha and beta testing of the TRON DApp.
Then we release the application for real-time internal checks.
Then, we go ahead with the production process.
Deployment
IT infrastructure configuration and provisioning takes place.
Deployment of the TRON DApp on the main network also takes place at that very time.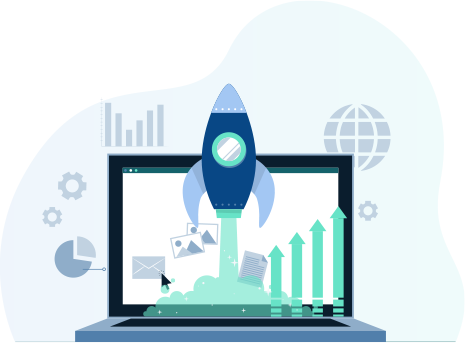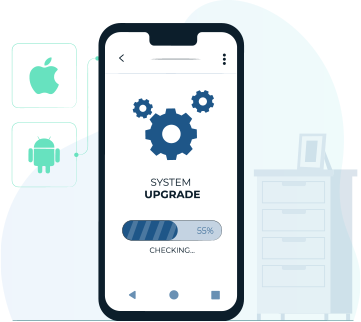 Upgradation
We understand the latest trends and develop the app accordingly, keeping scalability in mind.
Backlog prioritization is another aspect.
Do you have any idea in your mind?
We will convert your idea into reality.
Let's get connected
Why Choose Webcom Systems for Your TRON DApp Development?
The following listed traits help us get an edge over other companies in the market.
Well-organized and expert TRON DApp development company.
Strong technical expertise in the development of blockchain based functions to create tron dapp.
A multi-faceted team of experts comprising web designers, developers, content creators, copywriters, and analysts.
Agility, security and transparency are the key traits that differentiate us from the rest.
Trusted blockchain system creators for over a decade.
Customized Smart Contract Development.
Top priority towards Quality and Security aspects.
Timely delivery and reliable solutions are offered at the best rates, irrespective of industry.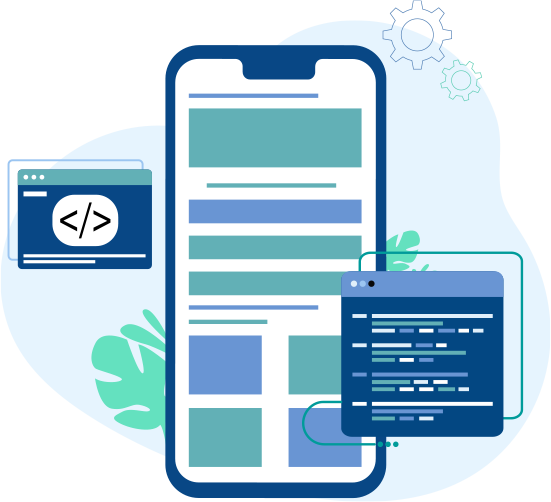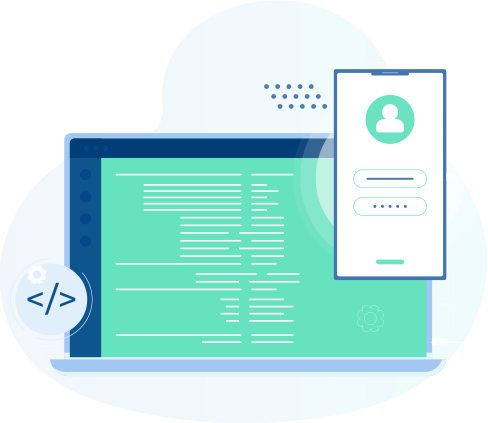 Hire Our Proficient TRON DApp Developers
We are a primary TRON DApp development company and employ the best developers for your sector-based applications. The tron dapp developer at our company has a huge experience in various programming languages as well. We are adept at developing any sort of TRON Dapp application for any industry today. We go ahead with the plan as discussed and also add our own experience to make it as competitive as possible. Every project is a first for us. Therefore, our client gets an enhanced business experience. We offer solutions for new and existing ventures, thereby helping you achieve your business objectives.
Frequently Asked Questions(FAQs)
What is blockchain technology and explain its utility?
Blockchain is a distributed public ledger that crafts a digital path for consumers to have direct interaction with each other by eliminating intermediaries like governments, banks, or any other external parties. This technology is the call of the future for upcoming generations to revamp their businesses.
How is Blockchain considered a revolutionizing technology?
Blockchain strives to become the only technology for any business to experience safe and secure transactions. It can revamp businesses to create a responsible digital space for customers to experience smooth transactions. Blockchain technology helps investors to predict future trends to leave everyone behind.
How much is the cost for blockchain development?
Well, it is not hidden that many industries have started to adopt blockchain technology and its costs entirely depend on various activities and phases such as design, development, deployment, migration, integration, and maintenance.
Understand the utility of Blockchain in industries.
The emergence of blockchain has turned the heads of almost every individual, hasn't it? It has the potential to benefit various industries such as banking, financial, healthcare, insurance, media & entertainment, telecommunications, government, as well as the automotive sector. Without any second thoughts, blockchain technology is the talk of the town and it shall endeavour to do that in future as well.
Why hire Webcom Systems for Blockchain Development?
We all know that there are so many companies that provide blockchain development services. However, Webcom Systems can work the best for you. Our proficient team carries years of experience in working on blockchain projects. Partner with us and leave everyone behind.
Is blockchain applicable for every kind of industry?
Yes, various industries have started to accept it, be it finance, medicine, as well as many sectors have stepped forward to integrate blockchain into their business essentials. Investors have adopted technology due to its state-of-art features like transparency, decentralization, immutability, and more.
In which industries can Blockchain be utilized?
Blockchain technology can benefit many industries to experience fast, secure, and credible transactions. It authorizes users to have secure transactions in a decentralized manner without any external party's intervention. All the user's transaction details are stored in the blockchain and there is no room for any hacks or frauds.
Let's Build Something Amazing Together
We are a company that believes in oneness and creating something great every time. With our professionals, you can rely on acquiring the best for yourself and your business.
Loading Images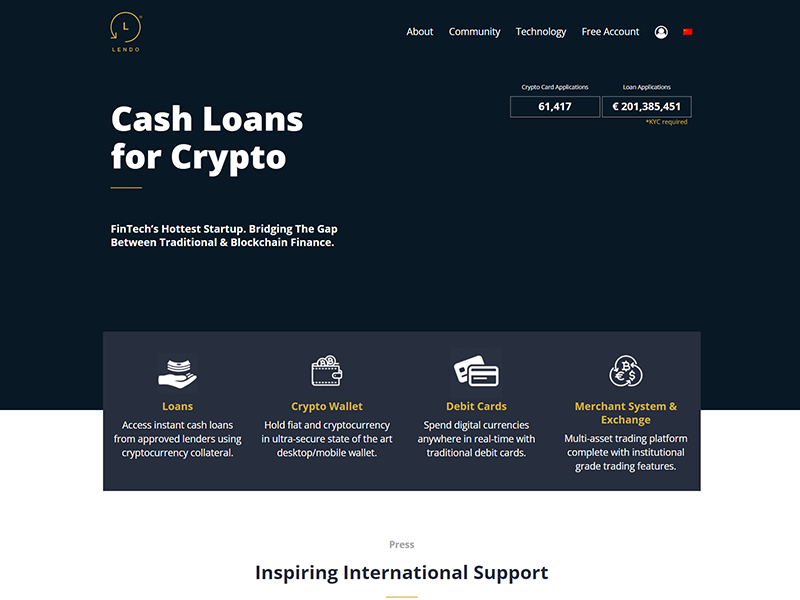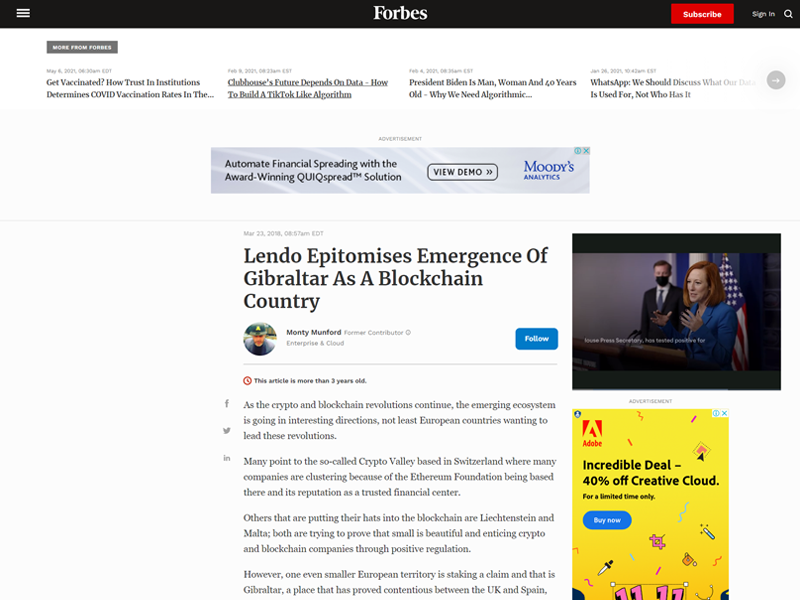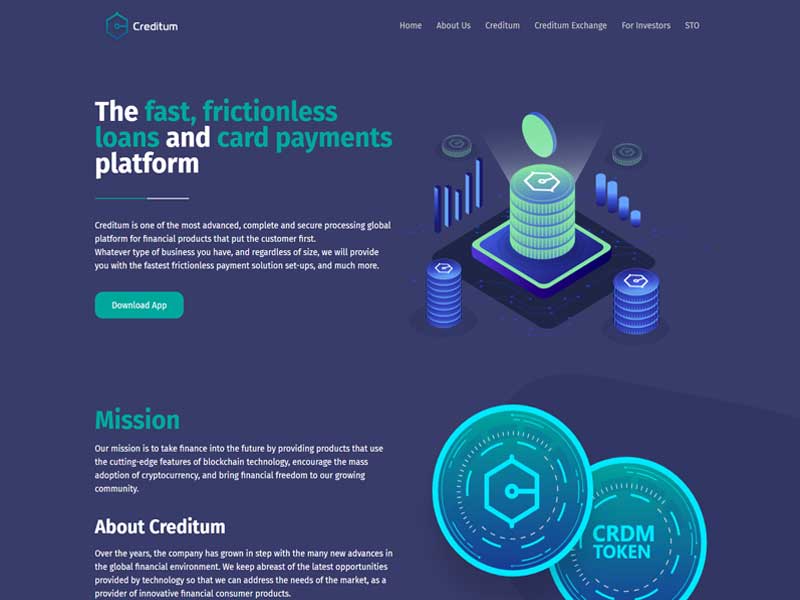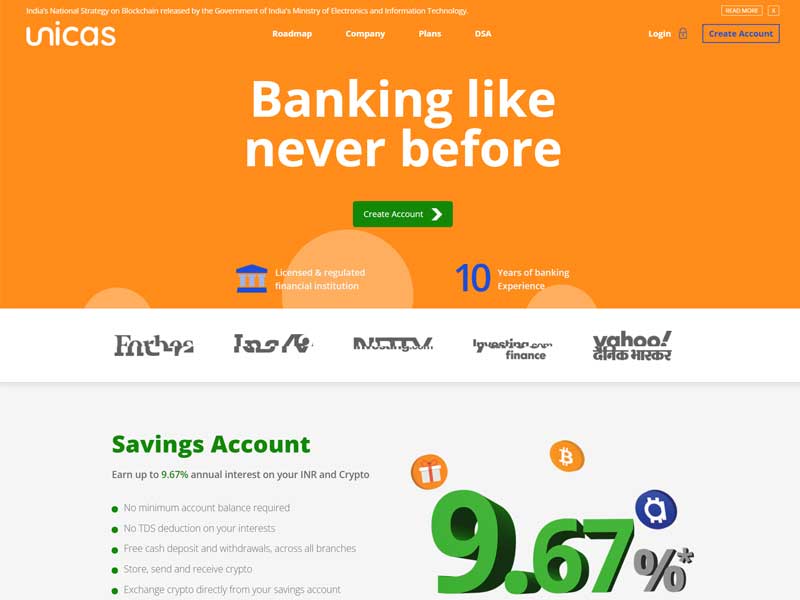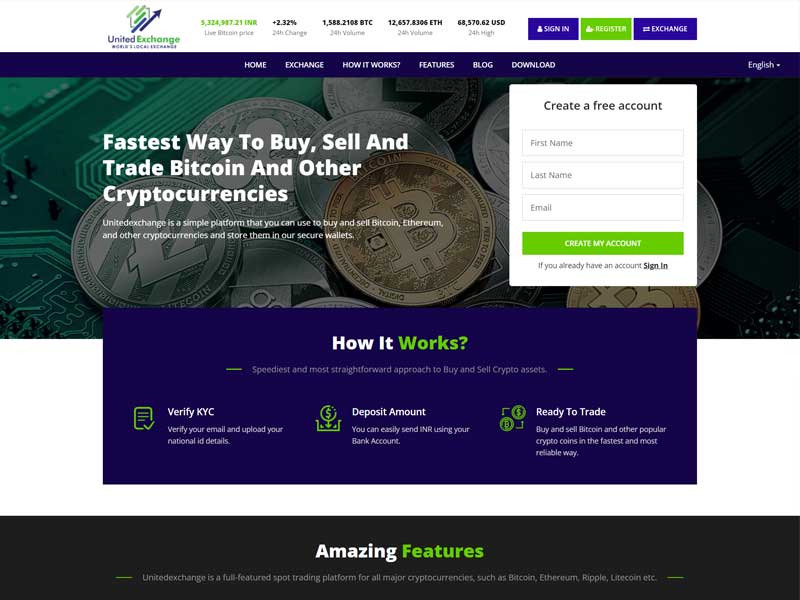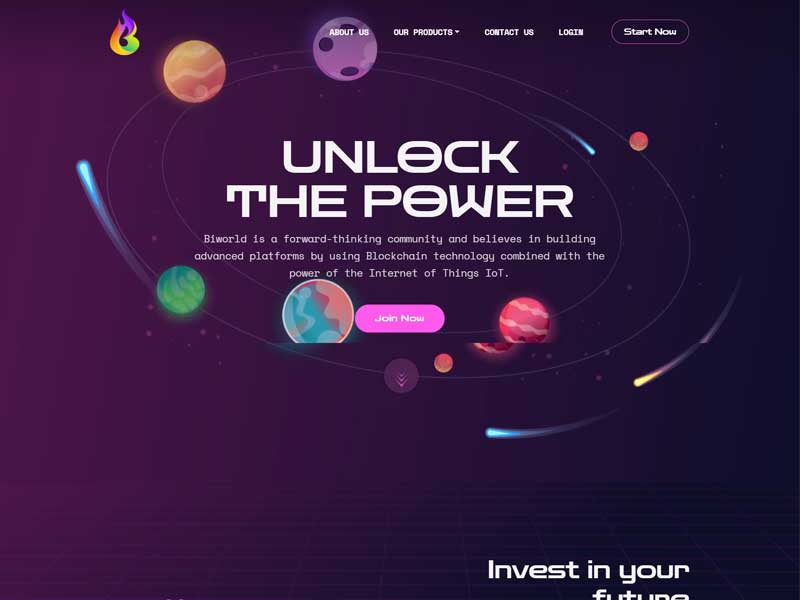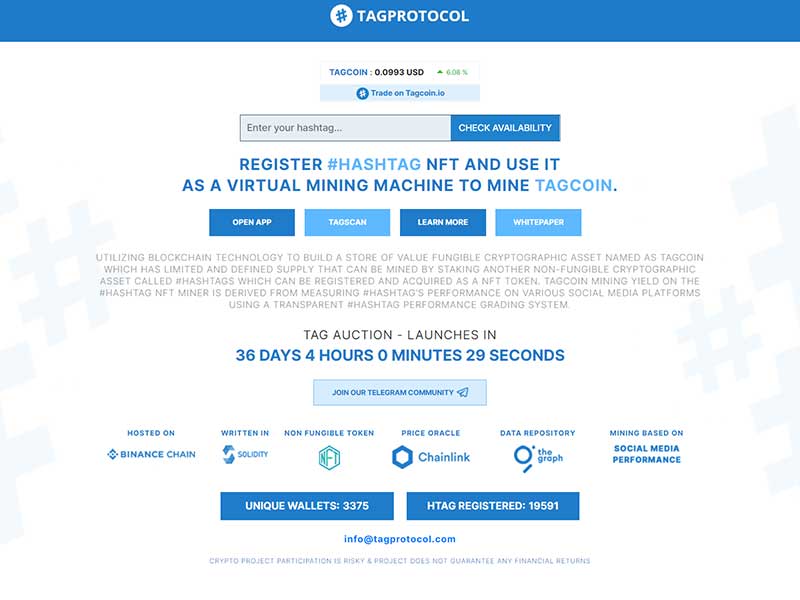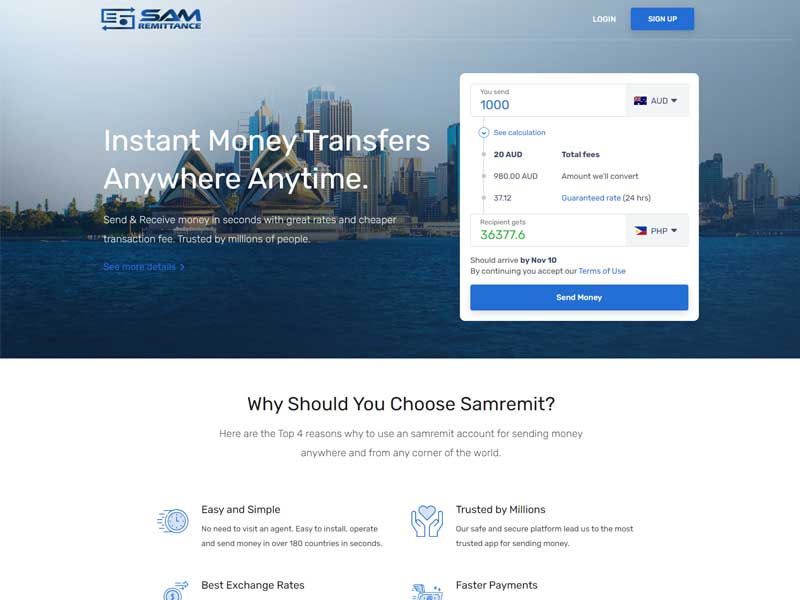 History is Boring! But numbers aren't!
Total Blockchain Experience