Keep your hard-earned tokens safe and
secure with Webcom Systems
Cryptocurrency has been around for a while but is growing rapidly. Technologies such as blockchain and ICOs are emerging rapidly. Webcom Systems help you develop a white-label cryptocurrency secure wallet where you can store your cryptocurrency. We're providing a user-friendly, reliable service that gives you peace of mind by ensuring your security.
In the technological era, businesses are attempting to keep up with trends and evolve with the industry by obtaining cryptocurrency. When developing a wallet from scratch, there is a large amount of code that needs to be written. In order to save time and effort, we offer pre-built wallets with just the backend development required.
What makes white label wallet software different from the competition?
A White Label cryptocurrency wallet is not just a regular wallet, it has the additional merit of allowing you to offer a branded and customized product for your customers. These wallets let you use existing currencies, or create your own. One of the advantages is that you save time to focus on other aspects of your company. One of the most important aspects of cryptocurrency is security. One way to do that is by setting up a storage wallet, for added protection.
The most important thing to remember about a cryptocurrency wallet is that it is not just for storing cryptocurrencies. It can be used for any digital asset, whether it's a digital currency, non-currency tokens, or even other cryptocurrencies. As a result, this greatly increases the number of available use cases and what you can offer customers.
White Label Wallets make it easy to manage your finances, with these great features:
Money Management
Transaction History
Activity Log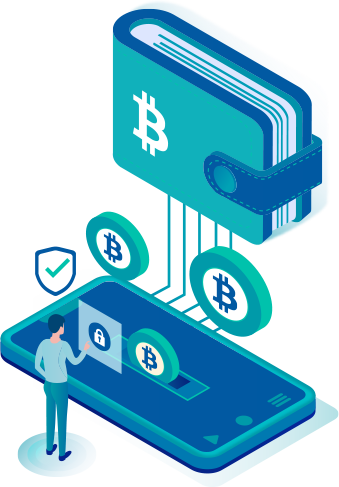 Listed below are some advanced features integrated

Supports a Wide Range of Cryptocurrency Wallets
We develop white label Crypto Wallet that can support multiple cryptocurrencies. This means that not only do you have access to your own preferred payment methods, but users of the wallet will have easier access and greater transaction volume.

Integrated with Multi-Payment Gateways
We offer crypto-enabled payment gateways for secure transactions. These include credit & debit cards, Paypal, and other providers.

Clear Design
As a leading White Label Wallet Development company, we incorporate stunning designs and easy-to-use interfaces to enrich the user experience. Our designers pay careful attention to every detail and make sure the interface is simple to use.
Read our guide on the great features of our white label cryptocurrency wallet service

Automatic Conversion Rates
Converting fiat to cryptocurrency is made easy with our real-time Automatic Conversion Ratio function. Simply type in the amount of your currency you want to convert and we'll automatically calculate the corresponding amount of your cryptocurrency.

Auto Denial Protocol
The auto-denial protocols mean that duplicate payments cannot occur and the improved security features keep your content more secure.

QR Codes
Users can scan QR codes for payment information and pay for goods in crypto. By using a QR Scanner installed in the wallet, transactions become easier and quicker.

Admin Dashboard
We develop a centralized wallet to track your EVM happenings in real-time.
This white-label EVM wallet has high-graded security features

Biometric Authentication
2-factor authentication gives you a second security code when you log in from an unrecognized device or browser that prevents hackers from accessing your wallet.

Multi-Signature
Multi-Signature provides a sophisticated level of security to bitcoin transactions. It is an addition to the private key procedure that allows a group of people access to the same wallet. Multi-signature wallets have been around for some time and are offered by some bitcoin exchanges, including Coinbase.

Passcode/PIN Protection
A passcode is used on all of our wallets, it depends on the user if they want to use a PIN or a passcode. It will start with a 4-letter word and then it is randomized, which means that it would be really hard to guess what your passcode is. If you use the same passcode on multiple wallets, you will have to reset your passcode for each wallet.

Automatic Session Logout
The user is logged out automatically if he/she stays inactive for a specified amount of time. It is a design pattern that forces the user to log in again after a specific amount of time of inactivity.

Credit Card For Transactions
Buy and sell cryptos in a secure wallet with credit card transactions with low latency.

Multi coin & Multi Assets
Our wallet is able to support multiple coins and assets, such as Bitcoin or Ethereum. You can also store ERC-20 tokens and Altcoins in there!
Do you have any idea in your mind?
We will convert your idea into reality.
Let's get connected
Accessing your white label cryptocurrency wallet
Select your preferred wallet app and use its private key to gain access to your account. You can get the key from them or find it in your email when you signed up.
Enter the wallet's address, crypto & private keys.
The public key or wallet address is shared with the sender to receive funds.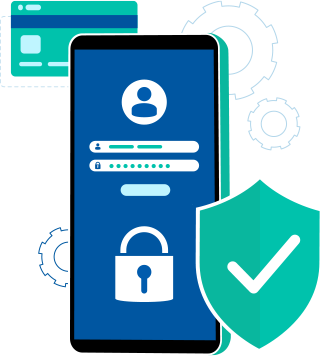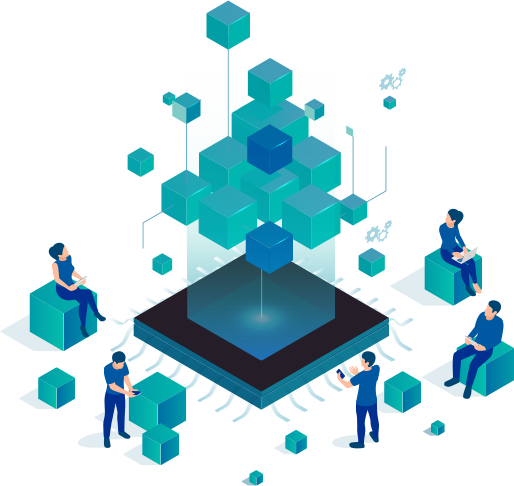 We will give you a white-label wallet development at an affordable cost to help your business grow.
Webcom Systems is a well-established blockchain development firm. We have developed business solutions utilizing leading technologies like Web3 and Blockchain. All of our team members are experts in the domain who possess the know-how to transform ideas into long-lasting results.
Technical Prowess
Expert Team
Rapid Development
Complete Support
Meaningful Outcomes
Frequently Asked Questions(FAQs)
What is White Label Wallet Cryptocurrency Development and What is the Purpose of Developing Them?
White Label Wallet Cryptocurrency Development is a platform that provides cryptocurrency solutions for clients. The company helps businesses and entrepreneurs to create their own digital tokens and blockchain projects. The company does not just develop the tokens. They also offer a secure wallet where the users can store their currencies, ICO analysis, token creation and management, and white paper development among other things.
What are the advantages of Developing a White Label Crypto Wallet?
White-label crypto wallets are digital wallets that are tailored to a specific customer. It is a more personalized experience because the wallet is designed by the customer and not by the retailer. There are some benefits of developing a white label crypto wallet. The first one is that they can help customers have a better understanding of their finances and budgeting, which may allow them to save money. They also allow customers to control how much information they want to share with retailers and how much information should be shared automatically.
How to Start Deploying a White Label Wallet for your Business?
White-label wallets have been around for the longest time. If a quick turnaround time is crucial for your launch, white labels have you covered. We can make your app from scratch and launch it in less than 1 month.
How to Find the Best White Label Wallet Service For You?
As cryptocurrencies are becoming more and more popular, the demand for white label cryptocurrency wallet development services is also on the rise. The market for these services is competitive, but there are some factors that you need to consider before hiring a company for your project. Some of the factors that you need to consider when looking for a cryptocurrency wallet development service provider are their experience in this industry, their pricing model, and the types of services they offer. Webcom Systems can guide you through these factors when you partner with us for your cryptocurrency wallet development project. Our experience in this industry and our pricing model will help you to choose the most suitable service provider for your project.
Who Needs a White Label Cryptocurrency Wallet Solution?
A white label cryptocurrency wallet solution is for companies who want to offer their own branded wallet for their customers. There are many people who need a white label cryptocurrency wallet. The first group of people is those who have a business and want to offer their customers the opportunity to pay with cryptocurrencies. The second group is those who want to invest in cryptocurrencies, but don't want to deal with the hassle of setting up an account on each exchange. The last group is those who have crypto assets and need a place where they can store them but don't want to risk keeping them on an exchange or in a private wallet that's not as secure as it should be.
How much does it cost to have white label wallets for my business?
The cost of White Label's wallet solution depends on the features you want to integrate. We can create a custom budget wallet for you according to your needs.
How do Brands Benefit from White Label Wallet Solutions?
White Label Wallet Solutions have become a popular way for brands to enter the market. They can use this solution as a way to offer their customers a better experience and entice them to buy more of their products. On the other hand, customers can also benefit by getting more value for their money. Companies can easily offer a reward to customers who are loyal and have already purchased their products. With the problem of high-value goods, they can also use this as a way to make people feel like they are getting something extra by paying a little more.
What we offer
As a White Label Cryptocurrency Wallet Development Company, Webcom Systems offer a wide range of services to our clients.
These services include designing and developing a cryptocurrency wallet for their business, creating an ICO website, developing the ICO smart contract, and many more.
We also offer the White Label Cryptocurrency Wallet Development service to clients who want to get into this industry but don't know where to start from.
Let's Build Something Amazing Together
We are a company that believes in oneness and creating something great every time. With our professionals, you can rely on acquiring the best for yourself and your business.
Loading Images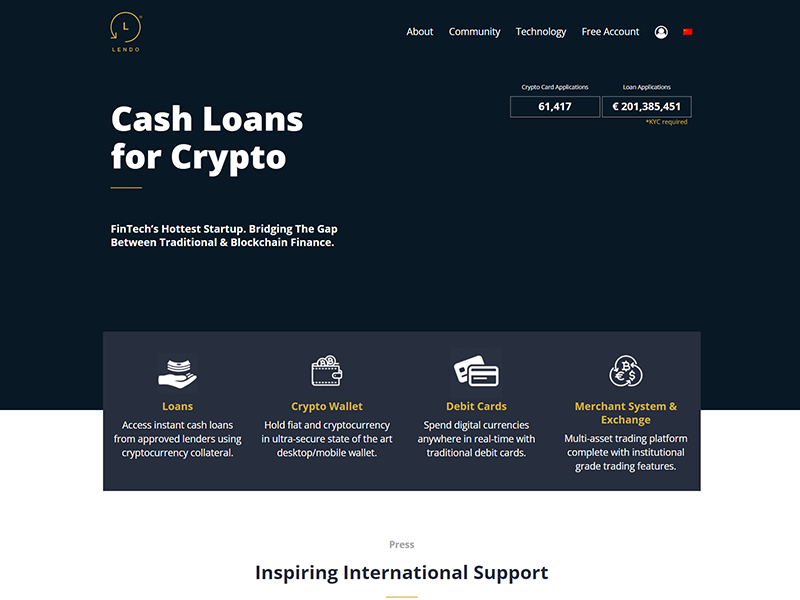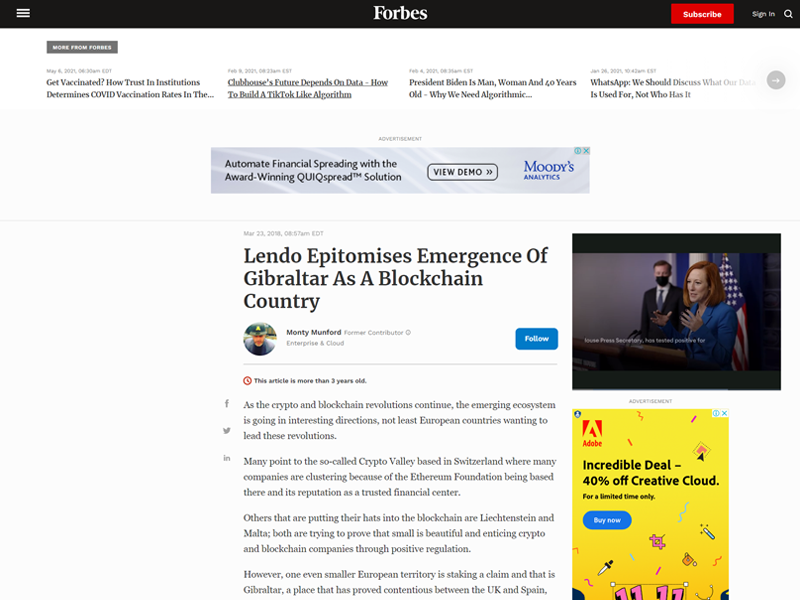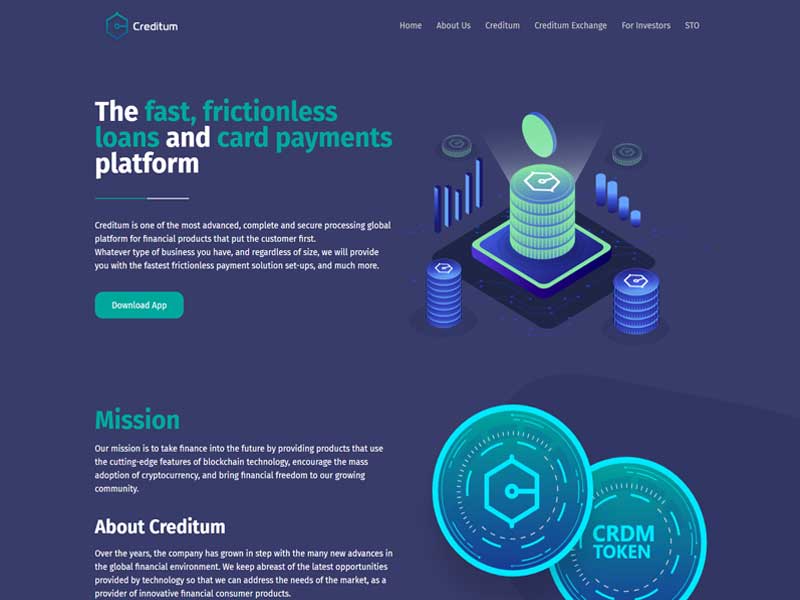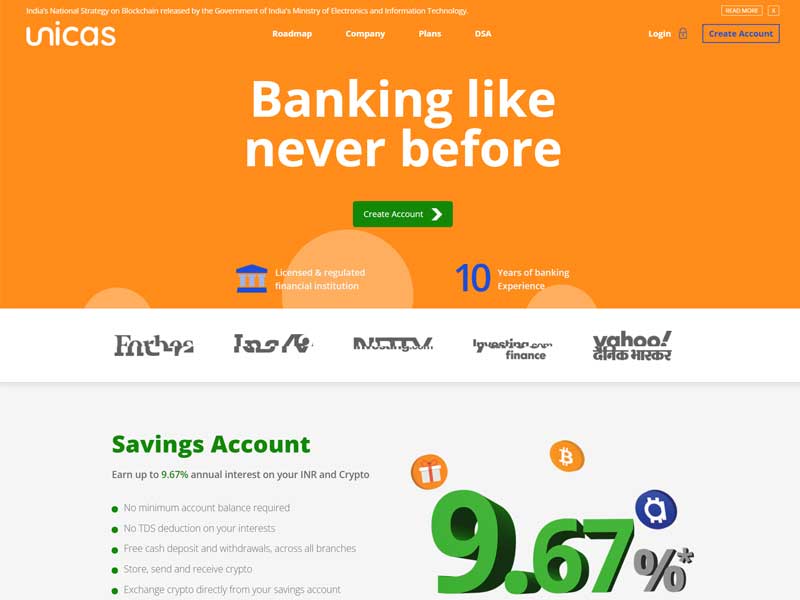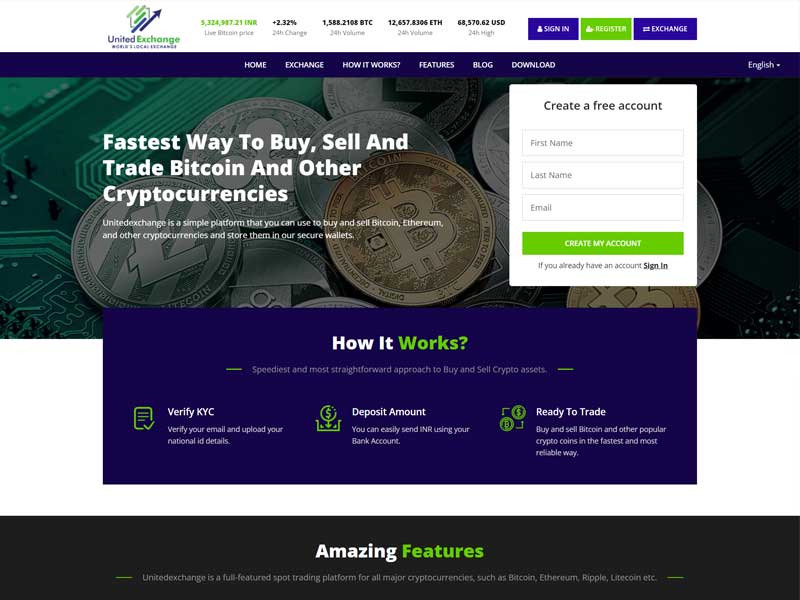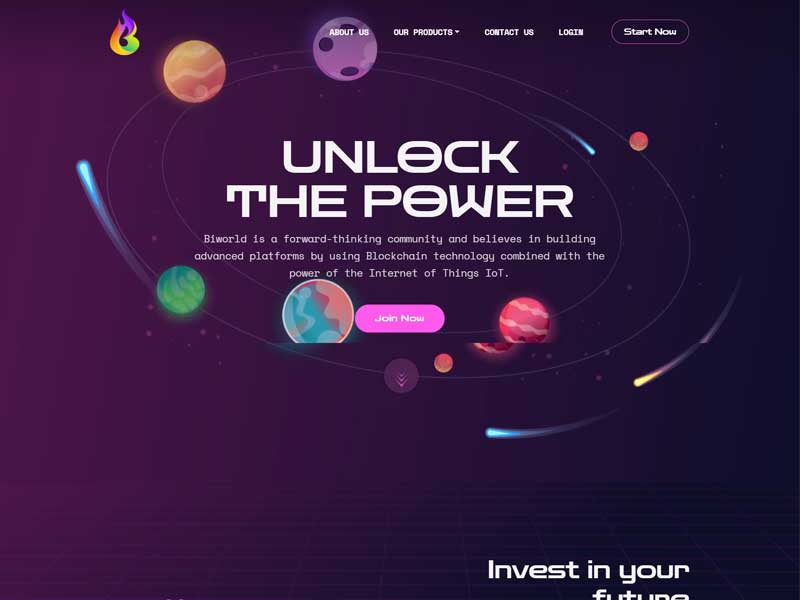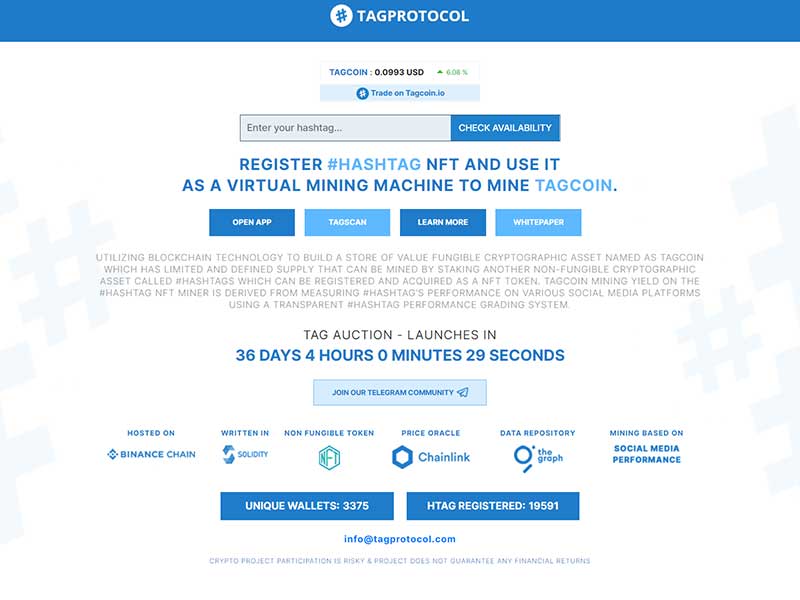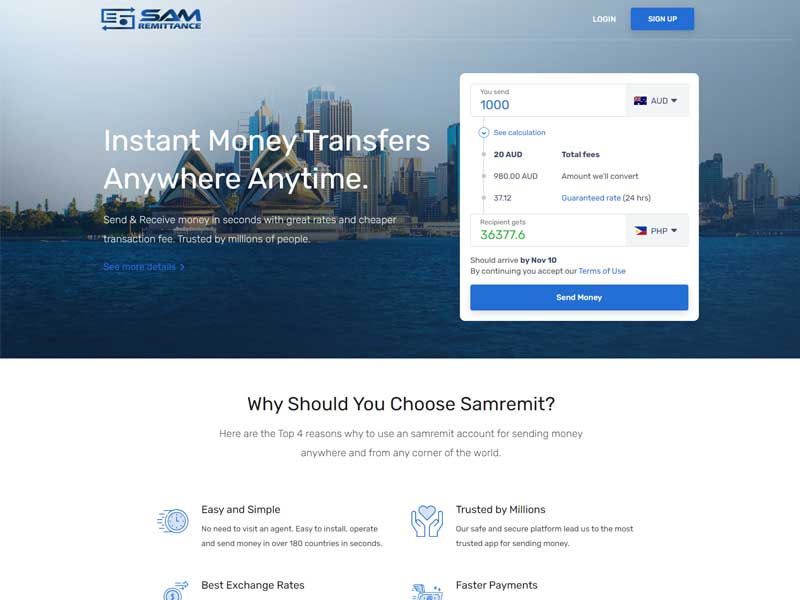 History is Boring! But numbers aren't!
Total Blockchain Experience