BEP20 Like Token Development On The
Binance Smart Cross-chains
Every, you will come across various innovations and discoveries in the cryptocurrency environment that challenges the existing financial sector. The Decentralized Finance Space is the fastest growing sector at present. Once such trending development is the Binance Smart Chain, which is equal to the already existing Binance Chain. However, the Binance Smart Chain offers incentives and benefits like no other in the Decentralized Exchange Spectrum. Our current offering is the standard token, which works on the Binance Smart Chain and is similar to the BEP20. The new BEP20 token has numerous benefits that make it a very sound investment, and businesses looking forward to launching a token like this are on the right track.
At Webcom Systems, as an expert in DeFi and blockchain development, we create, develop, and help companies launch the most prolific BEP20-like tokens on the BSC or Binance Smart Chain. We have spent many years studying the intricacies of DeFi smart contracts, Lending, Borrowing platforms, Yield Farming, Tokens, as well as Tokenization development. So, there is no one like us in BEP20-like token development services.
Binance Exchange – The Most Popular Cryptocurrency Exchange
It is one of the most popular cryptocurrency exchanges on the Binance Exchange, and it projects a high trading volume, for various varieties like Bitcoin, Ethereum, Litecoin, and Altcoin. Some of the benefits that such currencies offer, are high liquidity, low transaction fees, and huge discounts for trading the native cryptocurrency BNB. Binance has launched its very own blockchain called Binance Chain, that facilitates trading services, listing services, withdrawals, and fundraising. The Binance Chain has been designed in keeping with DEX norms. Its main aim is to facilitate faster transactions. Apart from that, the network also allows users to issue new tokens, send, receive, and mint numerous tokens, and in the process create trading pairs between two tokens. In this network, the Binance DEX holds the power to trade in high volumes, much above the centralized exchanges.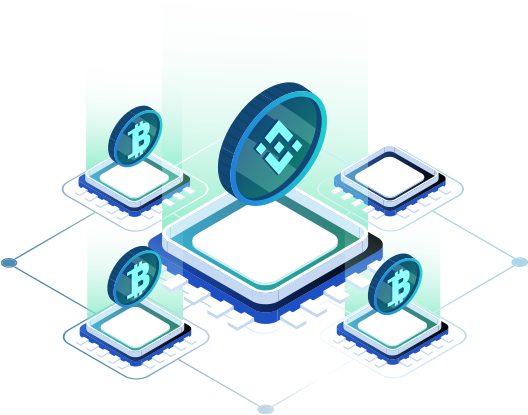 Binance Smart Chain – The Subsidiary Network
of Binance Chain
The Binance Smart Chain is built in tandem with the Binance Chain in mind. Both run parallel to one another. Moreover, it allows the creation of smart contracts that allows for new staking mechanisms like BNB. The Binance Smart Chain forms a network for various businesses, validators, token holders, and developers, who want to enjoy the benefits of both the Binance Network and BNB token.
The Binance Smart Chain Network has another feature, is the EVM or Ethereum Virtual Machine integration that allows the users and developers, to utilize the Ethereum decentralized applications also called dApps. It follows the Proof of Authority consensus and a 5-second blocking timeline. The Binance Smart Chain facilitates its users with high-speed transactions that cost the participants no money.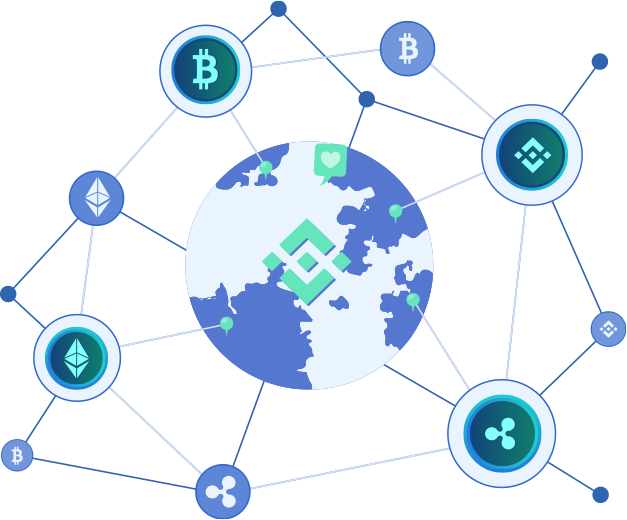 Enormous Benefits of Using the Binance Smart Chain Network
It enables the creation of Smart Contracts on the BSC.
BSC is EVM-compatible. It supports popular DeFi wallets in the ecosystem.
The system has robust staking process for BNB.
The transaction fee is very low. Ethereum transaction fees has reached an all-time high, and that has created hindrances. The gas fees here are 20 times lower.
It is an agile ecosystem for validators, token holders, developers, and others.
The system provides a huge room for innovation and performance. Moreover, the Binance chain has pegged cryptocurrencies like Bitcoin, Ethereum, and Tron, amongst others.
Increase the dependence as well as acceptance of BSC for decentralized protocols and applications.
Another benefit that is worth mentioning is the interoperability of the Binance Smart Chain. It comes with a dual-chain architecture that builds the network, and users can jump from one network to another very easily. It facilitates rapid trading and the cross-platform exchanges, and also allows for the swapping of BEP-2 and BEP-8 tokens with BEP-20.
Do you have any idea in your mind?
We will convert your idea into reality.
Let's get connected
The BEP20 and Its Benefits
The BEP-20 token is a standard token on the Binance Smart Chain that performs better than the ERC-20, which was the earlier standard. BEP-20 is a technical specification for the Binance Smart Chain. It serves as the blueprint to launch other tokens in the BSC network. They can represent anything from shares to dollars, so anyone can create token on binance smart chain.
The Advantages and Benefits of the BEP-20 are listed below:
The BEP-20 is similar to the BEP-2 token and Ethereum ERC-20. Thus, making it compatible on both platforms.
The BEP 20 tokens have the backing of the BNB. So, you can create bep20 token on any network.
The BEP-20 can be exchanged for their BEP- 20 counterparts.
The traders treat it as an incentive and they perform multiple transactions, to receive BNB as a fee.
BEP20 works in tandem with other tokens in the blockchain ecosystem and allows them to function on various DeFi platforms, DEXs, and wallets.
Various wallets like the Trust wallet, give access to BEP20 tokens and facilitate interoperability so that traders can store, transact, and withdraw tokens.
BEP20 also facilitates the creation of various kinds of native tokens.
You can also peg various other tokens on the BEP20 token and use them on the Binance Smart Chain. This is called 'Peggy Coins', which are BEP20 versions of other pegged tokens.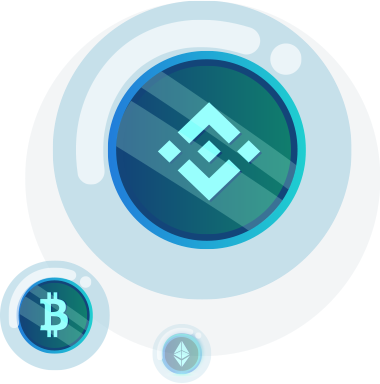 Features of BEP20 Token Development

Token Cap
The number of tokens that will be generated by the company is decided early on. So, all the users who will buy the tokens are sure that, only the declared number of tokens will be issued. It helps to create a surety of achievement of financial goals.

Token Minting
A token owner will be able to mint tokens as and when necessary. You can also increase the token value by reducing the number of tokens that can be issued. Sending the transaction with the help of smart contracts helps in the creation of new tokens.

Token Burning
Tokens are sent to an unusable wallet so as to remove it from circulation. The address to which it is sent is called a Burn address. Once it is burnt, it is gone from the ecosystem forever.

Ownership Rights
As the owner of the token, you can cap it, mint it, or burn it. This is totally your call.

Role-based Access
You can edit the Address of the Minter and the Minter role, when you as a token holder feel necessary.

Compatible Tokens
The tokens that are developed by us are totally compliant, with the standard BEP20 tokens and are adaptable on all BEP20 wallets. The tokens have names that can be customized with symbols and designated by decimals.
Webcom Systems Is a Prolific Developer
of BEP20 - Like Token On BSC
We have developed multiple BEP-20 like tokens to date, on DeFi ecosystems, and we the expertise to take your Token development to the next big level. Moreover, we are closely monitoring the cryptocurrency landscape today. In such an expansive environment all solutions are completely growth oriented. You can also treat these as fungible tokens. We have the best and most uncomplicated node set-up process. Moreover, our developers can create yours in minutes. The BEP20 token development platform on the Binance Smart Chain is the best choice today for growth.
Frequently Asked Questions(FAQs)
What is blockchain technology and explain its utility?
Blockchain is a distributed public ledger that crafts a digital path for consumers to have direct interaction with each other by eliminating intermediaries like governments, banks, or any other external parties. This technology is the call of the future for upcoming generations to revamp their businesses.
How is Blockchain considered a revolutionizing technology?
Blockchain strives to become the only technology for any business to experience safe and secure transactions. It can revamp businesses to create a responsible digital space for customers to experience smooth transactions. Blockchain technology helps investors to predict future trends to leave everyone behind.
How much is the cost for blockchain development?
Well, it is not hidden that many industries have started to adopt blockchain technology and its costs entirely depend on various activities and phases such as design, development, deployment, migration, integration, and maintenance.
Understand the utility of Blockchain in industries.
The emergence of blockchain has turned the heads of almost every individual, hasn't it? It has the potential to benefit various industries such as banking, financial, healthcare, insurance, media & entertainment, telecommunications, government, as well as the automotive sector. Without any second thoughts, blockchain technology is the talk of the town and it shall endeavour to do that in future as well.
Why hire Webcom Systems for Blockchain Development?
We all know that there are so many companies that provide blockchain development services. However, Webcom Systems can work the best for you. Our proficient team carries years of experience in working on blockchain projects. Partner with us and leave everyone behind.
Is blockchain applicable for every kind of industry?
Yes, various industries have started to accept it, be it finance, medicine, as well as many sectors have stepped forward to integrate blockchain into their business essentials. Investors have adopted technology due to its state-of-art features like transparency, decentralization, immutability, and more.
In which industries can Blockchain be utilized?
Blockchain technology can benefit many industries to experience fast, secure, and credible transactions. It authorizes users to have secure transactions in a decentralized manner without any external party's intervention. All the user's transaction details are stored in the blockchain and there is no room for any hacks or frauds.
Let's Build Something Amazing Together
We are a company that believes in oneness and creating something great every time. With our professionals, you can rely on acquiring the best for yourself and your business.
Loading Images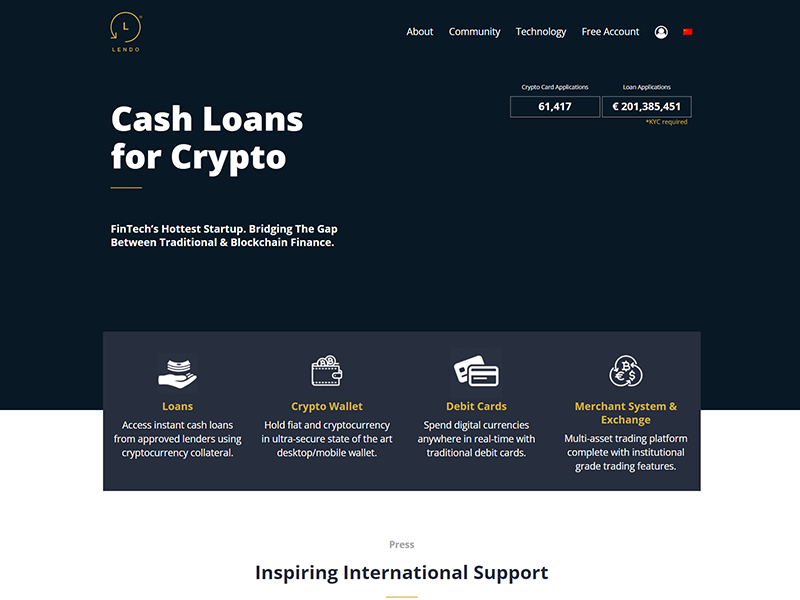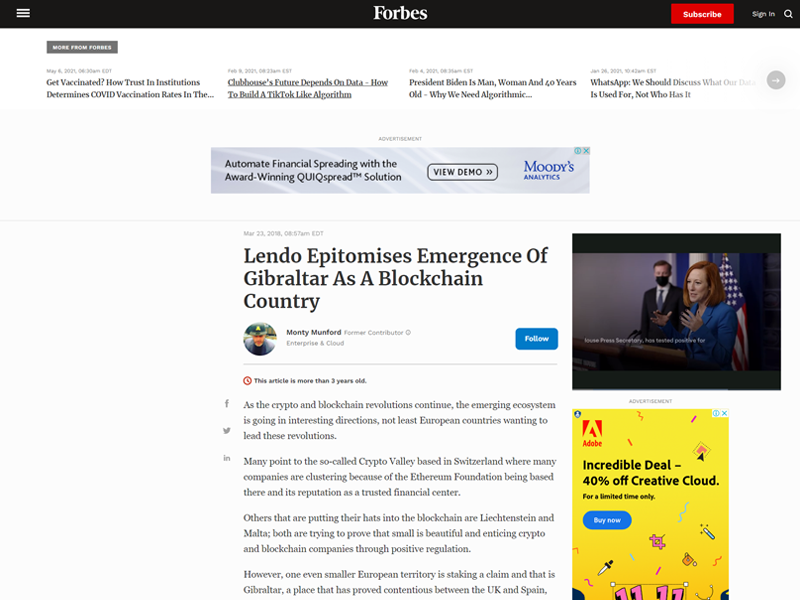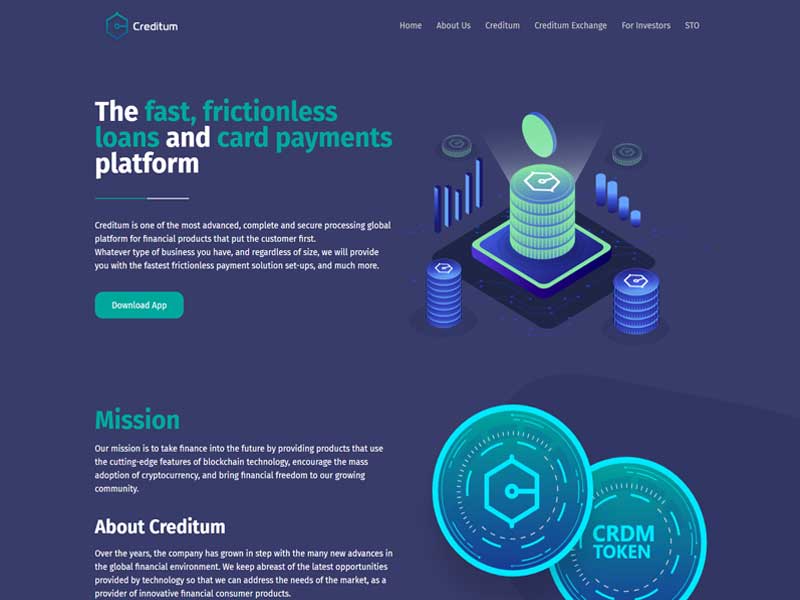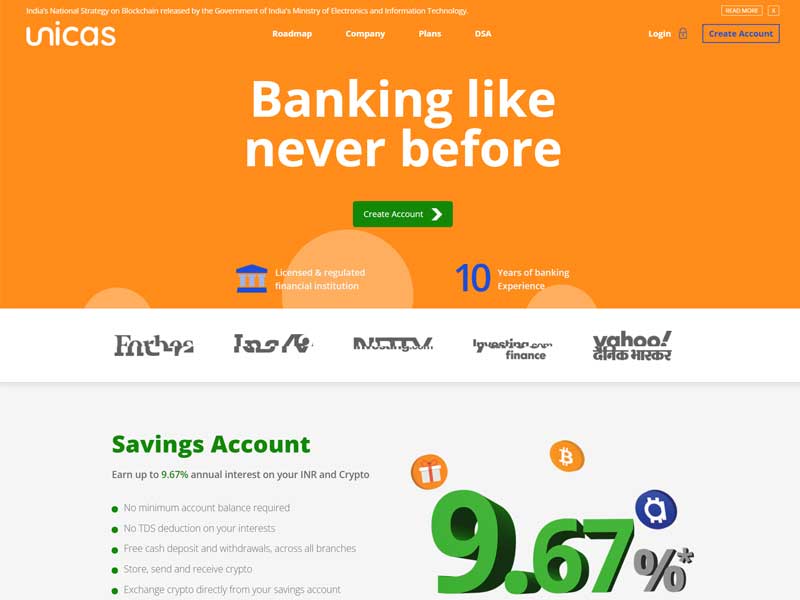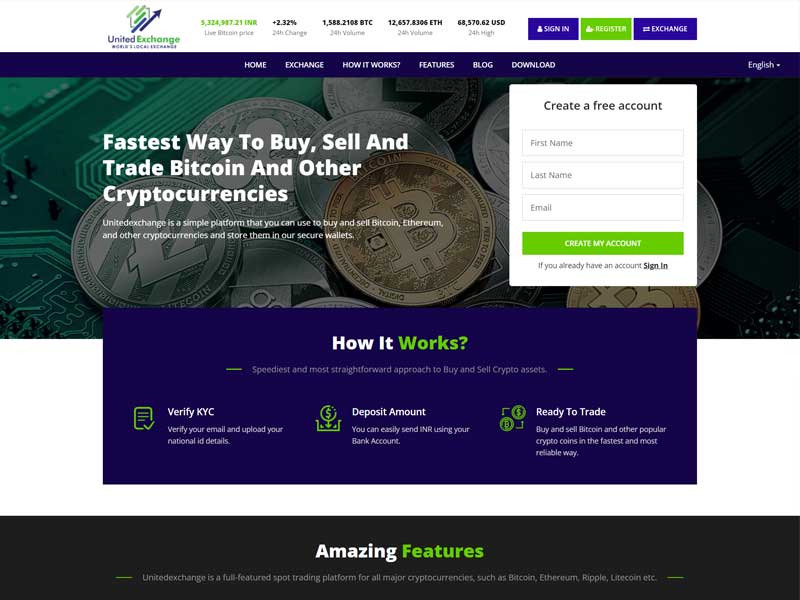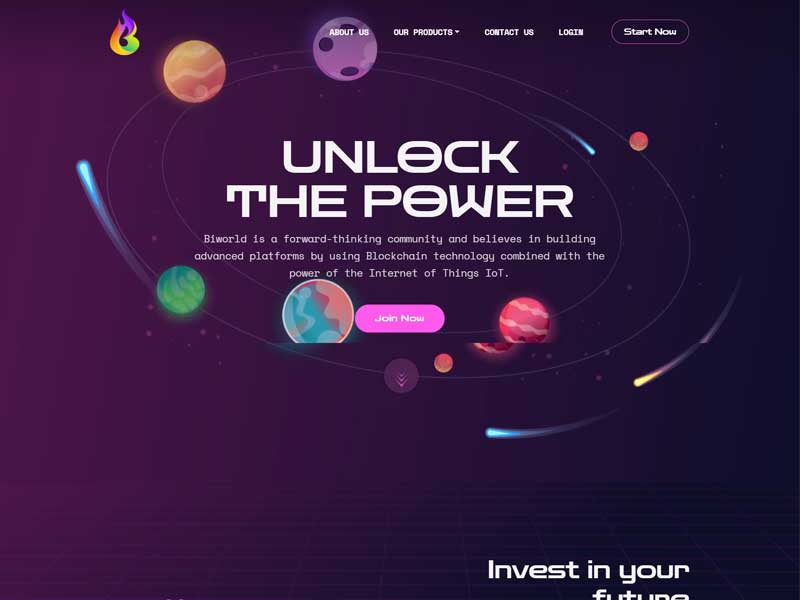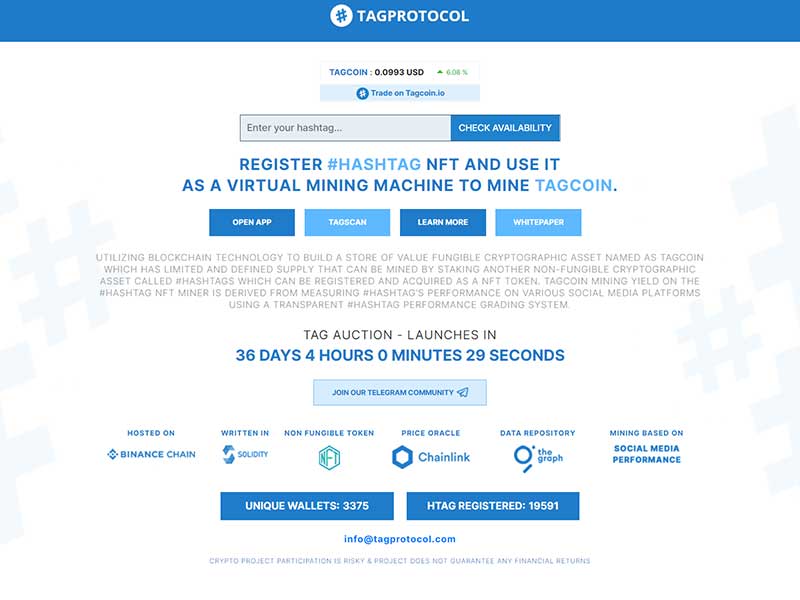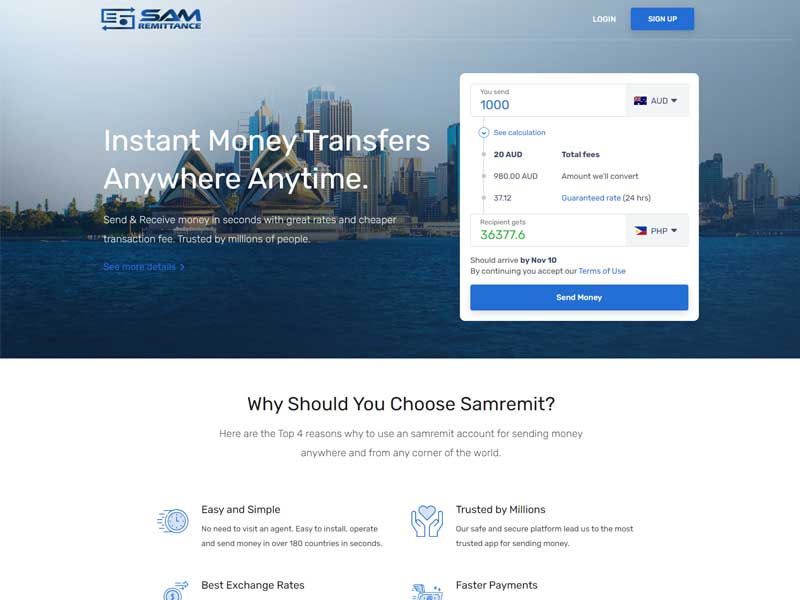 History is Boring! But numbers aren't!
Total Blockchain Experience