A custom software development company is a type of business organization that develops software to fit the unique needs of its customers. Providing products and services tailored specifically to their client's needs can result in lower costs and higher quality for them.
What is Custom Software and How Can It Facilitate Your Business?
Custom Software is software or application written to meet the requirements of a specific organization. It helps businesses to streamline their workflow and improve efficiency. Custom software is developed specifically for one business. Hence it has complete control of all necessary functionalities required by that business. It's built on modules so that it can be updated incrementally, with each module containing the latest changes made at that time.
This Software Will Help Your Company by Providing:-
It is usually more reliable than off-the-shelf software because it's built for a specific business, not a specific product. It's also up to date with the latest changes in technology.
It is cost-effective since the business does not need to change its production processes or workforce.
There are many software development companies in Chandigarh, but when it comes to custom software development, there is a difference between them. The first thing to consider when looking for a company is their skill set. Every company has a specific specialty, so you will need to find out which one fits your needs. Some companies might be able to develop an entire app, while others may only specialize in certain parts of the process, such as integration with existing systems or the development of user interfaces; however, some companies offer both. Webcom systems are a company that provides custom software development services that work best for their clients.
The company specializes in designing with the web and mobile app experience in mind. They work with you to create an intuitive and easy interface, so users can focus on your products or services instead of navigating through complicated menus or screens when they visit your site or app.
Webcom Systems
Webcom Systems is a team of highly-skilled, dynamic, and results-driven professionals who believe in creating value for their clients. They create customized software solutions that help you stay on top of the game in today's ever-changing digital world. They deliver cost-effective solutions with high returns to suit your business needs and goals.
Services:-
Flexible Outsourcing Model: They offer a flexible outsourcing model that allows you to outsource non-core functions of your business, such as technology development and maintenance, testing & quality assurance services, customer service & support, etc.
Quality Assurance Guarantee: They guarantee their quality assurance process and provide daily reports on the progress of your project.
There Are More Software Development Companies in Chandigarh.
Seasia Infotech Pvt. Ltd.
Seasia InfoTech is CMMI Level 5 certified. They focus on Software Development, Mobile Application Development, and Internet Marketing. They provide end-to-end solutions for all your needs when it comes to software solutions.
SoftProdigy System Solutions
SoftProdigy is a cutting-edge IT solutions company, an idea center for tech nerds, programmers, and marketing gurus. They have enabled transformation through digital innovation.
Net Solutions Pvt. Ltd.
Net Solutions is a global company that provides brands with design, analytics, and engineering tools. Alongside these product offerings, they offer web, mobile, social and cloud-based services.
The Brihaspati Infotech
The Brihaspati Infotech has the expertise to deliver all projects, from software/saas development to web and mobile development. They also offer eCommerce solutions for your business.
It is essential to research the company you are hiring and ensure they have a good track record of high-quality projects and satisfied clients. If not, find another company. Finding a trusted partner in developing your custom software product.
Find A Reliable & Trustworthy Software Development Company
When hunting for a new software development company, it is essential to go with one with a good track record. It is best to work with companies with at least ten or more years of experience in the industry. You should not work with an agency that has an average of fewer than ten years just because they charge less. This can lead to subpar quality and low customer satisfaction rates.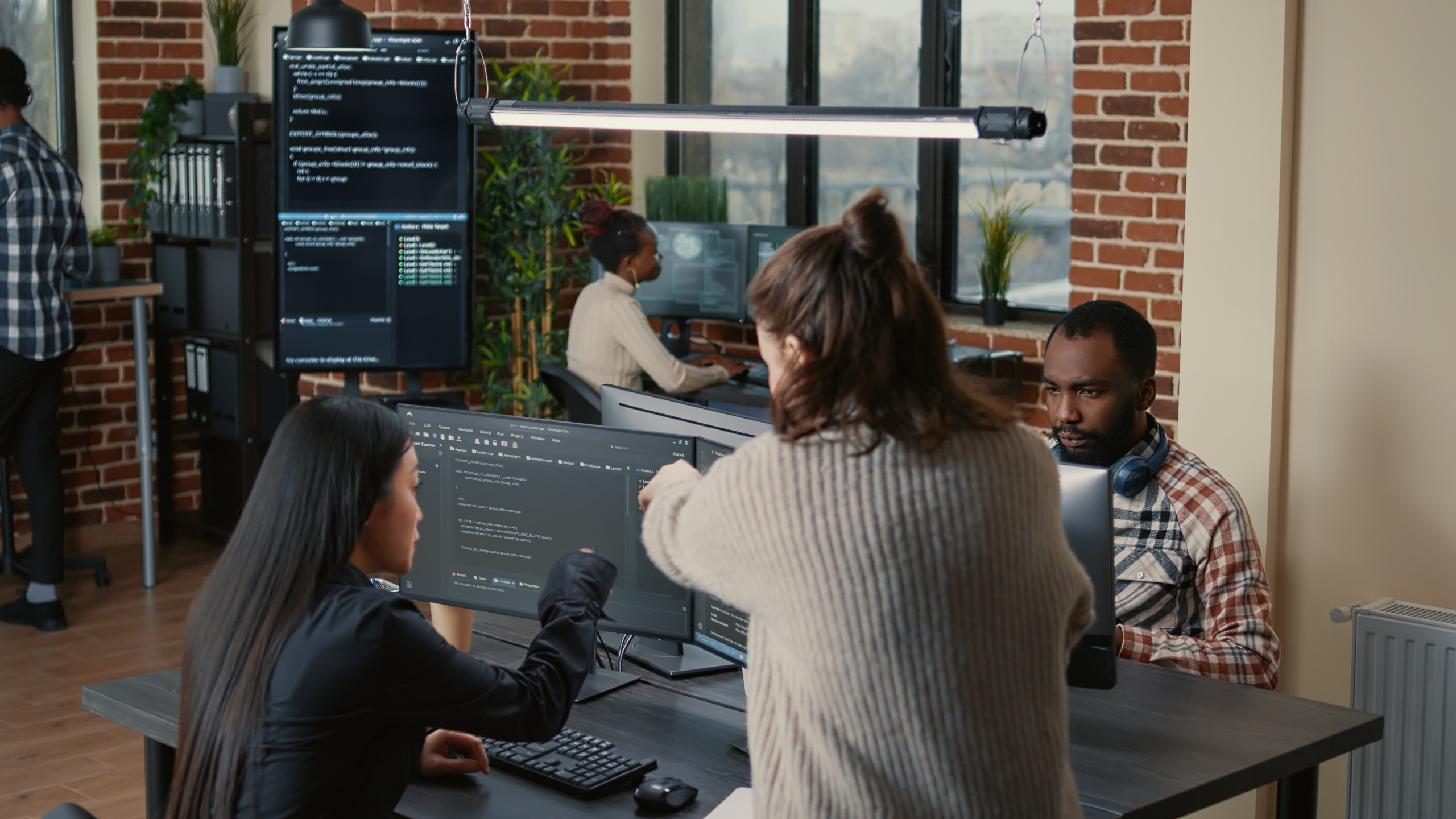 The team working on your project should be able to offer feedback and suggestions throughout the project lifecycle, which is another good thing to know before you start working with them.
How to Choose a Custom Software Development Company for Your Project
This section will teach you how to choose the right company for your custom software development project.
Choosing the right company for a custom software development project is essential to your success. Below are some of the factors that will help you make a decision on which one to choose. – Programming language or technology stack – It's essential that when working with a company on a web app, you both agree on which programming language for the project. For example, if you want to build your app in Python, and they want to work with Ruby on Rails, it's probably not going to work out well. Ideally, both parties should be able to communicate without any barriers before making a decision and starting the project.
Priorities – A company willing to work with you on your budget, timeline, and development requirements rather than try to sell you a long-term contract is a good option. They should also be willing to take feedback from the client if changes need to be made.
Budget – Every business has its budget, so you must be aware of what they expect for their project and plan accordingly.
Hiring a Custom Software Development Company is Important For Your Business
Custom software development is the process of creating software for a specific need. Software developers can create custom software to manage customer relationships better, automate workflows, and create a more efficient system. Hiring a Custom Software Development Company is essential for your business because they can build a product that fits your needs. A company can be contracted to create a custom software package necessary for your business, or they can work on specific features for existing software.
Software development companies are consulted by businesses with the goal of building custom software solutions. These companies may hire developers that specialize in different areas of software development, including web design, database design, programming, marketing, and more. A custom software development company will be able to develop a product that is unique to your business, or they may improve an existing product. Webcom Systems has the expertise in building the software product, and they will then present their solution to your business. This can be a beneficial process because you can get what you want without having to create it on your own. They offer different levels of service and consulting services to help you achieve your goals.
Also Read :- List of Software Development Companies In Chandigarh
In a Nutshell
Custom software development companies offer various services, but their primary focus is on application design and programming. Some services offered by these companies include web design, branding strategy, user experience (UX), mobile app design, desktop app design, and user interface design for a mobile app or web product creation and management. They also develop technology solutions such as data visualization, in-game experience design, and interactive installations. Customizing Software is a Necessity in Today's World.
Customized software gives users what they need, when, and how they want it. It makes people more productive and helps dispel any feeling of being insignificant or ignored. Users demand that companies do more with customization to make them feel like their needs are met not just superficially but responsibly.