When it comes to modern marketing, you need to be agile, creative, and innovative. At the same time, you need a rational strategy that includes a clear goal in mind. So how do you know when is the right time for your business to launch an ICO? What are the right ICO marketing strategies that your business should implement at the start of its ICO journey?
This article will provide some guidance on this issue as well as its marketing strategy.
ICOs use advertising strategies to increase their own credibility and audience online. With the focus on increasing the number of leads, they are more likely to succeed.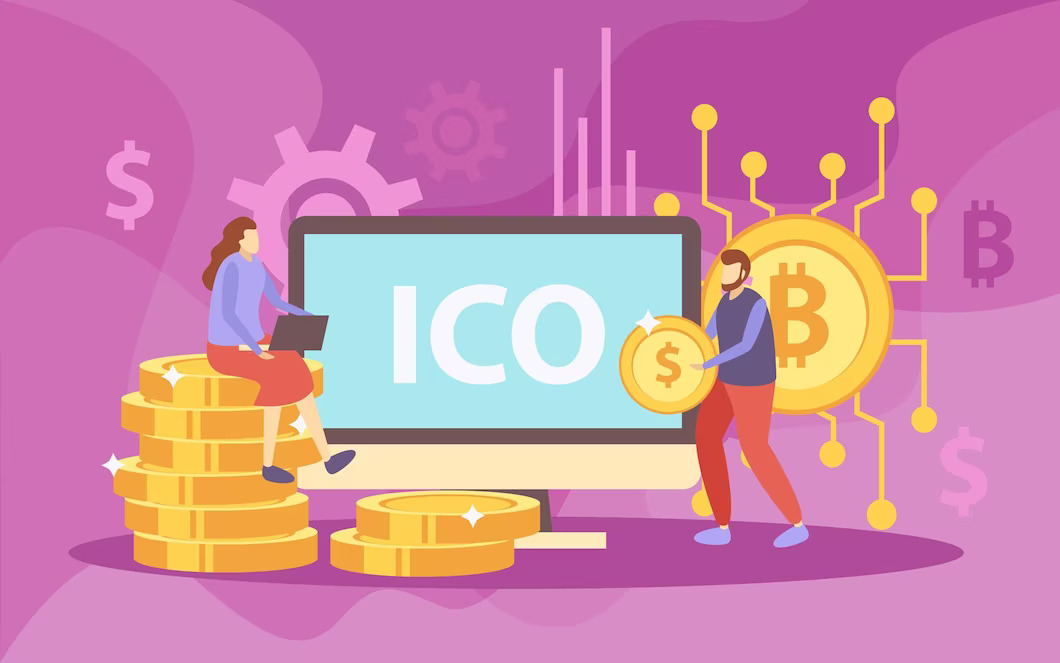 The Steps Involved in the ICO Marketing Strategy are as Follows:
Writing A Convincing White Paper
A well-written whitepaper is crucial to your ICO marketing strategy. It should be the first point of contact for investors and it can help you explain what you do and show why they should invest. Hence, ahead of launching your ICO in the market, you should have a visual and thorough document outlining your business needs and how consumers can benefit from it. Ensure that the document is easy for investors to understand so that you catch all of their attention.
Paid Advertisements
Paid ads are useful for getting your content in front of a wider audience and gaining visibility on social networks and search engines. A lot of websites have banned posts about cryptocurrency and ICOs on Facebook, Google, or Twitter because these types of advertising are being seen as a threat to their business models. Just like with AdWords, though, it is possible to set up automated campaigns that will track metrics and measure success.
Promotion Through Social Media
With so many social media platforms around, it's important to tap into them for your ICO. Sharing articles related to your business on LinkedIn can be beneficial because different professionals follow that social platform & see legitimate posts about your business/services.
Quora and Reddit are discussion platforms that often allow users to respond to each other's questions. Users can also update older threads with new information. You should be interacting with the cryptocurrency communities your promoting on to reach more clients.
Email Marketing
Setting up an email marketing campaign is important to the success of your ICO. Sending newsletters or sending out updates on "new features" you have recently added to your platform is a good start.
Instant Messaging
There are a lot of popular crypto communities on Telegram, such as News Bitcoin and CoinTelegraph. In recent years, even marketers have found applications for these groups to help share quick and well-informed posts.
PR (Press Release)
You want to share important information about your company with investors and the public. It is best to do this through press releases, as you can't send too many emails or make your outreach too overt. If your budget for your ICO is big and you need a lot of exposure, it might be beneficial to have an agency handle the design and creation. If you want to take them on, create an interactive Q& session around some questions that are most relevant to your ICO!
Affiliates Marketing
Affiliate marketing is becoming more and more popular in the modern world. It's a budget-friendly tool that allows you to easily build up your audience. By using it, you can easily get new leads and use it to see what might be going on in different markets at any given time. Whether you're using the platform as an advertiser or a customer, it can provide rewards too.
SEO ( Search Engine Optimization)
Using SEO to get more hits and website traffic can absolutely lead to an increase in your ICO investments. It's important to remind you that those low-quality results will keep you from getting real investors, though. Guest blogging can help improve your SEO. It's important to see which sites are the ones that will in turn attract your target audience and get them to link to your site.
Things to Keep in Mind During ICO Marketing:
Strategic Plan
In order to promote an ICO successfully, a lot of work needs to be done. Mind mapping, public relations, and market research are also necessary parts of promoting any type of business. A good strategic plan can help make all these tasks easier on the road to success. So, if you're conducting an ICO & want to reach different audiences, segment your audience into specific groups. This will help you to target more areas of your business.
Hiring ICO Advisor
Experts in the field have a complete understanding of ICOs. They can also help companies use their resources much more efficiently, which will allow them to focus on important aspects of their business.
Transparency
When advertising or publishing an ICO, be careful to document everything back in the project. Cooperation with competitors and regulatory authorities is key to success. Furthermore, transparency is a key factor for an ICO. Any potential investors need to know about the project in order to trust it and put their money into it. One should appoint a team that's ready to answer all the investor's doubts.
In a Nutshell,
There are various factors to consider when launching an ICO. Some countries welcome it and others don't, but they need to abide by the guidelines outlined by respective laws while complying with a range of other legal requirements. For a successful ICO, make sure to follow all the factors listed above. Many people voted for Webcom Systems as the best company for improving your ICO's position in the industry – we are well-versed at ICO marketing and have a team of accomplished developers. If you need the ICO Marketing services then get in touch with us for tailor-made ICO marketing strategies that can spark an interest in your ICO offering.
Also Read: A Complete Guide On Cryptocurrency Wallet Development