India has some of the world's best game development companies, and it is expected that they will continue to lead the gaming industry in 2023. The recent advancements in the NFT marketplace, Metaverse, Artificial Intelligence, and Machine Learning have greatly improved the game development industry.
These advancements have made it almost impossible for web developers to survive without enhancing their skills and knowledge. Therefore, it is essential for businesses to assess and evaluate the developers' abilities prior to hiring them.
With so many talented and creative minds passionate about video game development in India, it can be a challenge to select the best company. However, the companies that made the list have earned their reputation by consistently delivering excellent services and having highly skilled development teams capable of meeting the demands of the global industry.
The Top 10 Most Recognized Game Development Companies in India for 2023 are listed here.
Webcom Systems

Webcom Systems is a company that offers cutting-edge technologies and unique design ideas. Their services are available to businesses worldwide, providing custom video games with powerful features. They offer game development services, blockchain solutions, and advanced AI tools. Their comprehensive solutions include concept design, storyboarding, and programming. They help businesses reach their objectives quickly and cost-effectively. Webcom Systems is listed as the top game development company in India.
With a highly skilled team of gaming developers, designers, and engineers, Webcom Systems is sure to continue to set new trends and push the boundaries of the video game industry.
Accenture

Accenture, a well-known provider of professional services, is also expected to remain a leader in metaverse gaming and creating high-quality and innovative video games. On the other hand, focuses on creating innovative metaverse and blockchain games, revolutionizing the industry with its amazing experiences and highly skilled team of developers, designers, and engineers. By harnessing the latest technology and tools, they are able to produce responsive games with impressive user interfaces.
Accenture has secured its place as one of the top game development companies in India for 2023, owing to its technical expertise and innovative approach.
Valtech

Valtech is a game development company in India that specializes in developing games and offers cutting-edge solutions across the globe in accomplishing their goals. They specialize in metaverse game development as well as helping customers stay at the forefront of the industry by staying ahead of the trends and connecting with customers through digital platforms, all while decreasing time-to-market and increasing ROI.
Valtech is an excellent choice for game development services in India.
Tech Mahindra

Tech Mahindra is a renowned game development company in India, part of the well-known Mahindra Group. It has earned a great reputation for providing top-notch 2D, 3D, and Unity video game applications to clients all over the world. As one of the premier game development companies in India, Tech Mahindra utilizes the latest technology and skilled professionals to set a new standard for video game development in India.
Just like other game development companies in India, the team of Tech Mahindra produces creative, advanced products that will please even the most discerning gamers.
Hyperlink Infosystem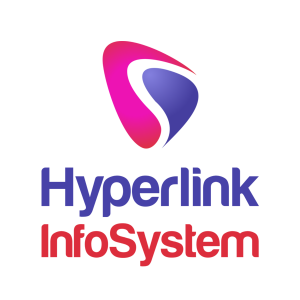 This company is well-known for its expertise in developing and designing interactive 2D and 3D games. They adhere to all the necessary app development standards for web and mobile game creation and provide video game services with full visibility, on-time delivery, and transparency. Hyperlink Infosystem is continually striving to grow and lead the game development industry around the world.
So far, their highly skilled team has completed over 300 games of various genres for both hardcore and casual gamers.
BR Softech Pvt. Ltd.
BR Softech Pvt Ltd is renowned as one of the top companies in the IT and mobile app development industries. The firm is ISO 9001:2008 certified and is staffed with 150+ highly skilled personnel. BR Softech always strives to reach its major objective and provides feature-rich, function-rich, industry-specific web-based solutions to customers all over the world. They develop online video games with a user-friendly interface to create an enjoyable user experience. The company utilizes cutting-edge technology to produce a variety of online video games, tailored to the needs and preferences of the audience.
The types of online gaming services provided by BR Softech include chess game development, slot game development, casino game development, and ludo game development, among others.
99Games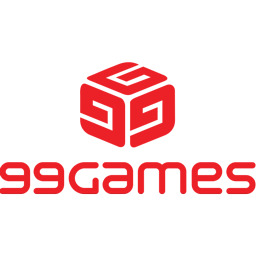 99Games is an award-winning Indian game development agency located in Karnataka. Founded in 2008, the firm has since released over 15 game titles, with over 20 million installations and multiple global awards. With a full-stack development team that includes artists, writers, gamers, designers, and more, 99Games is able to create a diverse range of mobile games.
Some of their most notable titles include Exceed Fighting System, Battle Con, Millennium Blades, Pixel Tactics, Witch Guns, and Temporal Odyssey.
Games2win

It is one of the biggest casual game development companies in the world, with over 700 mobile games and 45 million installations on various app platforms across the globe. It was established by Alok Kejriwal and is based in Mumbai.
Some of its well-known games include The Dominator Cup, Driving Academy, School Bus Driver, and Cricket 20-20 Ultimate.
The Bottom Line
In 2023, India is expected to have some of the top game development companies in the world With the extraordinary growth of the gaming industry in India and its already existing connections between gaming companies and technology innovators, this trend is likely to continue into 2023, and beyond.
In conclusion, the future of the Indian gaming industry looks bright, with a new generation of talented developers leading the way. Through their creative ideas and advanced techniques, they are sure to create exciting games for us all to enjoy. Additionally, it is important to be careful when selecting from the list of game development companies in India.
Through its Strategic Design Process and comprehensive workflow management system, Webcom Systems are able to bring the most innovative video games from concept to completion quickly and efficiently. So, when you're considering the different game development companies in India, make sure to include Webcom Systems in it.
Recommended Read: 5 Reasons You Should Invest in Blockchain Today